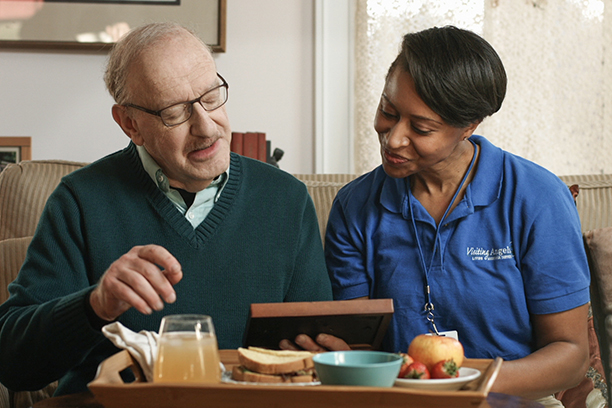 Respite Care in Rochester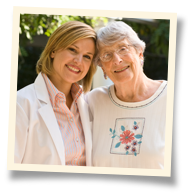 If you're a primary caregiver for an aging family member, and you're feeling overwhelmed, you may want to consider respite care services from Visiting Angels® Rochester. Our care allows a professional caregiver to step in when you need help, administering knowledgeable, compassionate care to your loved one. Whether you need to take some time for yourself or just want someone to share the daily care of your family member, our home care services can help.
Why Choose Respite Care from Visiting Angels Rochester
Supporting an aging loved one can take an enormous toll on your mental and physical health. It's easy to neglect your own care in favor of your loved one, and that can result in stress and caregiver burnout. Not only does that make it difficult to properly care for your loved one, but it can also make your loved one feel guilty or unhappy, seeing the effects on you. With professional care, your family member can get the care they need, while you'll get some much-needed time for yourself.
Types of Respite Care for Rochester
At Visiting Angels Rochester, we know that a one-size-fits-all solution simply doesn't work. That's why we customize our care to each senior we serve. With your loved one, we can create a schedule of care that incorporates daily needs, medication reminders, any chronic conditions they deal with, and more. If their needs change, we can simply update their care.
Visiting Angels Rochester offers these types of respite care:
Temporary Care. If you'll be away for an extended period of time, one of our professional caregivers can take care of your loved one.
Part-Time Care. If you require ongoing help every week, we can set up regular care for your family member, with a flexible schedule that's easy to update.
Support Care. If you need more intensive support with daily care duties, this cooperative model allows a caregiver to work alongside you to meet your loved one's needs.
Rochester's Choice for Respite Care
We're proud to bring quality, reliable respite care to families in Rochester, Byron, and Stewartville. We work closely with you, from our initial in-home care consultation to selecting your family member's caregiver. It's important to us that you and your family have final say on every aspect of your loved one's care. That way, we know they're getting what they need. With Visiting Angels Rochester, you can get care from experts you trust.
To arrange a no-cost consultation for respite care services, call Visiting Angels Rochester today.
Serving Olmsted, Mower and Freeborn Counties, MN
Visiting Angels
ROCHESTER, MN
302 Elton Hills Dr NW #200
Rochester, MN 55901
Phone: 507-289-1147
Fax: 507-289-7247