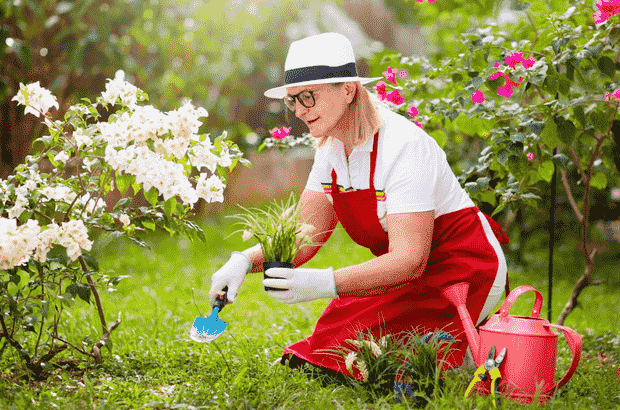 How Seniors Can Have a Safe, Enjoyable Summer
The long, relaxing days of summer are finally here! It's the perfect time to soak up the sun, take a dip in the pool, or host a backyard barbecue for your loved ones.
Unfortunately, older adults face numerous summer-related safety risks. Over-exposure to the sun, extreme heat, and dehydration can lead to serious health complications.
It's essential to play it safe. Use these tips to stay safe while enjoying every minute of the summer season.
Drink Plenty of Water
Proper hydration is crucial, especially on hot summer days. Many seniors can be less aware of thirst. Additionally, our bodies lose their natural ability to conserve fluids as we age.
Drink six to eight cups of water per day. If you feel weak or lethargic, have a dry mouth, or become dizzy, drink water immediately. These are common symptoms of dehydration.
Consider setting an alarm on your phone as a reminder to take a drink. This helps you develop a healthy habit of consuming water throughout the day.
Protect Yourself from UV Rays
Whether you're at the beach or pool, be sure to wear proper sun protection. Seniors' bodies might not be able to repair sun damage as efficiently as younger people's because our immune systems weaken as we age.
Buy a water-resistant, broad-spectrum sunscreen that's SPF 30 or higher. Reapply every two hours, paying close attention to your face, ears, and the back of your neck.
Consider wearing wide-brimmed hats, oversized sunglasses, and lightweight, long-sleeved clothing for extra protection.
Additionally, knowing if your medication makes you more sensitive to the sun is important. Some meds that can cause this include ciprofloxacin, voriconazole, ibuprofen, simvastatin, acitretin, and ketoprofen.
Prevent Heat Stroke
Heat stroke is one of the top health risks for seniors in the summer. Heat stroke occurs when your body cannot control its temperature or cool down. Common symptoms of heat stroke include hot skin, confusion, slurred speech, and high body temperatures.
To avoid heat stroke, drink plenty of water and reduce strenuous activities on sweltering summer days. Relax in air-conditioned rooms or cool, shady spots instead.
Reduce Your Risk of Trips and Falls
Spending time outside can increase your risk of trips and falls. This is especially true of unfamiliar terrain, including slippery pool decks, walking trails, sandy seashores, and uneven patios.
Always be aware of your surroundings and take your time walking. Wear non-slip footwear, keep high-traffic areas clear and well-lit, and wear well-fitted clothing that doesn't drag or catch on anything.
Consider Caregiving Services
Some older adults may need daily assistance to enjoy summer to its fullest. Visiting Angels' Scranton caregivers can help you with meal preparation, light housekeeping, transportation, and self-care. We also offer compassionate companionship services to help reduce feelings of isolation and loneliness.
Are you considering in-home caregiving services? If so, contact us today to learn more. Call (570) 800-5270.
We look forward to helping you enjoy a safe and fun summer!