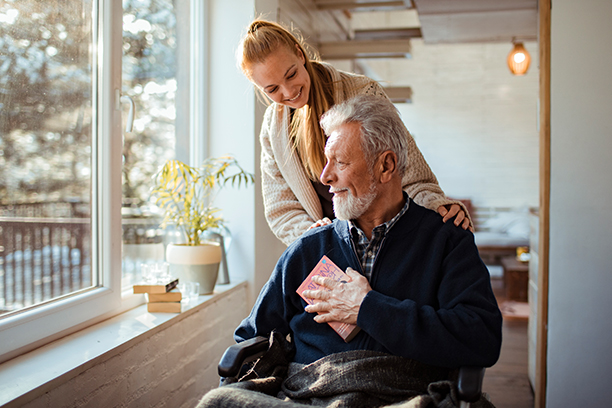 Direct Service Workforce Grant
Visiting Angels of South Central Indiana Receives Direct Service Workforce Grant
The Indiana Family and Social Services Administration (FSSA) is issuing Home Services Unlimited Inc. funding to support the direct service workforce of Visiting Angels of South Central Indiana. The local Visiting Angels plans to use the funding to invest in its Direct Service Workers (DSWs)—its caregivers.
At least 95% of grant funds received will be directly distributed to DSWs. Each quarterly allocation received in January, March, and June will be spent prior to the end of the quarter in which it is received. The goal is to use the funding as soon as possible after receipt to provide immediate support to DSWs.
One-time bonuses: Visiting Angels will provide immediate support to its workforce by issuing one-time bonuses to DSWs. Visiting Angels will dedicate 60% of the distributable grant amount towards this activity. The bonus will be issued during each quarter the grant is received. Employees can expect to receive the funding through their ADP paycheck. Visiting Angels will dedicate 35% of the distributed grant amount towards providing gas cards to caregivers who help pick up any unassigned shifts AND paying overtime to caregivers picking up any additional shifts.
Visiting Angels knows caregivers are the backbone of its business, and this is one way to show appreciation for their hard work.
Serving Brown, Bartholomew, Johnson, Monroe, Shelby & Rush Counties including Bloomington, Columbus & Nashville
Visiting Angels
SOUTH CENTRAL INDIANA
1905 N Monroe St
Bloomington, IN 47404
Phone: 812-929-0428
Fax: 800-518-7866