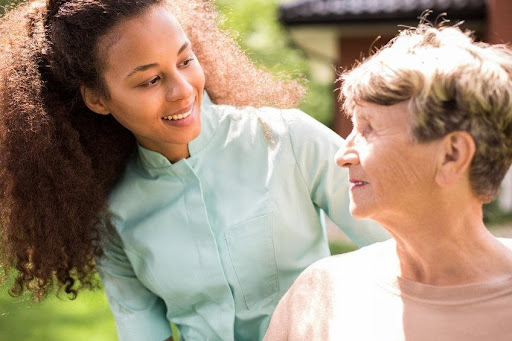 How to Transition into the Professional Senior Care Field
You may believe senior caregivers need extensive certifications and experience, but at Visiting Angels Southwest Colorado, our caregivers should come prepared with compassion, trustworthiness, a passion for learning, and a positive attitude. We provide training and mentorship to new employees to help them navigate a new role in senior home care. Our Angels assist seniors with their daily activities and personal care needs. The duties can vary widely based on each client's needs and what they and their families need from the home care services.
Brush Up on Safety Measures
Understanding fall hazards is a key piece of knowledge you'll find helpful when becoming a senior caregiver. Clutter, rugs and cords, and small spaces can cause mobility issues, especially for seniors who have movement disorders like Parkinson's or simply have a difficult time getting around. This may be a new skill to acquire when you're transitioning to a role in senior caregiving.
Talk to Other Caregivers
Senior caregiving is a humbling career, and you will experience joy and laughter and frustration and exhaustion simultaneously. Before transitioning to a senior caregiving role, talk to other peers in the industry to learn how they handle mental and physical health and stay positive during their caregiving shifts.
Volunteer at a Local Senior Center
Sometimes the best way to know if a job is right for you is to try it out. Senior centers are a great place to start if you're interested in transitioning to a career in senior caregiving. When you spend time volunteering with the aging population, you'll learn how to communicate with seniors, help them with basic tasks, and discover the types of activities they enjoy. Volunteering gives you an incredible glimpse inside the world of senior caregiving without committing to a complete career change. Once you recognize how enjoyable talking with our seniors can be, you'll be ready for your new career!
How To Begin the Transitional Process and Find Jobs
You will need to identify your skill sets and what kind of eldercare career would be best for you. Are you interested in working with the elderly in their homes? Would you prefer a support role, like household upkeep or transportation? Do you want to use your role as a senior caregiver to launch a career in the healthcare or social work field? You have many choices when it comes to eldercare careers –especially with Visiting Angels Southwest Colorado!
Now Hiring Professionals in the Senior Care Field
As our senior population grows, our team also increases to support community needs. We're looking for kind, caring professionals who desire to work with senior citizens and their families. Our team will train new caregivers, so if you're eager to learn and make a difference, stop by our website and learn more about a career path in senior caregiving!