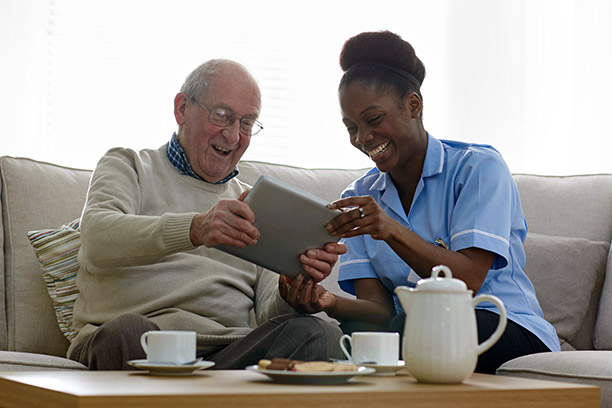 Alzheimer's Care Services
Alzheimer's Care from Visiting Angels Sterling Heights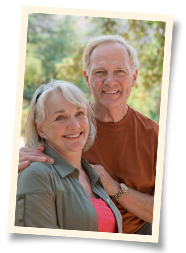 A diagnosis of Alzheimer's can turn a family's world upside down. Today, more than 5 million Americans suffer from some form of this terrible disease - but thankfully, help exists. At Visiting Angels Sterling Heights, our Alzheimer's care services help seniors struggling with Alzheimer's disease continue to live fulfilling, independent lives. By providing these services in the comfort of home, we help make it possible to delay or, in some cases, completely avoid the need for nursing home care.
Why Choose In-Home Alzheimer's Care
Choosing in-home Alzheimer's care from Visiting Angels Sterling Heights can make a world of difference in your loved one's quality of life. By giving families an alternative to nursing home care, this type of Alzheimer's care helps sufferers avoid the often traumatic experience of having to leave one's home. Because those suffering from Alzheimer's and dementia rely on stable routines and environments, in-home Alzheimer's care is generally preferable to nursing home care - especially in the early- to mid-stages of Alzheimer's.
Sterling Height's Choice for In-Home Alzheimer's Care
Over the years, Visiting Angels Sterling Heights has become our area's reliable source for in-home Alzheimer's care. We set ourselves apart from independent caregivers and other local care agencies by offering a specialized Alzheimer's care program, designed specifically for those suffering from Alzheimer's disease. Thanks to a pioneering initiative between Visiting Angels and the Alzheimer's Foundation of America, our caregivers have the chance to receive training designed by some of America's foremost experts in this unique illness. With Visiting Angels Sterling Heights, Alzheimer's care is always compassionate, always supportive, and always attuned to the specific challenges that Alzheimer's presents.
Your Loved One's Alzheimer's Care Program
When you choose Visiting Angels Sterling Heights for Alzheimer's care, you will be able to fully customize your loved one's care program. That means choosing care hours that fit your family's schedule, developing a care plan that meets your loved one's exact needs, and giving your family the chance to interview care providers before starting care. This way, you can be sure that your loved one is receiving the exact care they need - in precisely the place where they feel most comfortable.
Choose Visiting Angels Sterling Heights and see the difference made by professional in-home Alzheimer's care. Our services are available throughout Macomb County, including Sterling Heights and Troy, MI.
Serving the Communities of Macomb County, MI
Visiting Angels
STERLING HEIGHTS, MI
42140 Van Dyke Suite 200
Sterling Heights, MI 48314
Phone: 586-726-6999
Fax: 586-726-6988