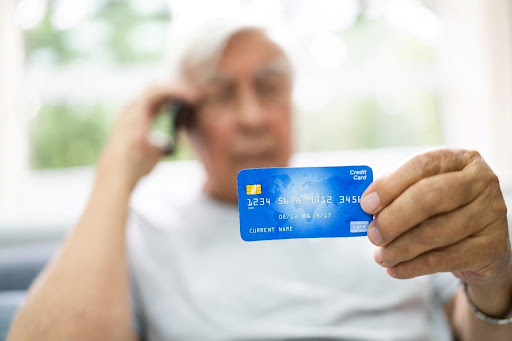 Tips for Avoiding Financial Scams
Millions of Americans fall victim to fraud every year. Seniors tend to get targeted more than any other age group because they usually have financial savings and good credit. Scammers also perceive them as trusting and polite. According to the Federal Bureau of Investigation, seniors are losing more than a combined $3 billion annually. And with the senior population growing, that number is expected to continue rising.
Common Types of Scams
There are many ways scammers will reach out to seniors to build trust or frighten them into providing personal information or sending money.
Romantic
Sometimes a scammer might pretend to be romantically interested in a senior to build trust and ask for money. These types of scams usually start on social media, such as Facebook or a dating app. The scammer will pretend to be someone they're not and usually ask the senior to send money after talking. The ask might come in the form of a tragic story, such as they lost their job and need help paying their rent. Or it may come as a friendly ask for a loan. In either instance, once the senior sends money, the scammer will cease communication, and the senior will be out of the money.
How to Beat It
Don't send money to people you don't know, even if you feel like you have a romantic connection. If someone is persisting, especially early in the relationship, chances are, they're not who they say, and they're trying to scam you.
Tech Support
In a tech support scam, a senior will get an email or text saying a digital account; usually, a social media or Amazon account was compromised. The message will express that the senior must use the link provided to sign into their account and provide personal information to verify their identity. Clicking on the link and submitting the data gives the scammers what they need to login into the senior's real account and steal credit info and other personal data.
How to Beat It
This email can be the easiest to fall for because the emails and texts can appear from a genuine company. If you want to know if the message is authentic, type the email or the number from the message into a search engine online to see if it's affiliated with the company. Also, anytime you get a message asking you to log in to something, it's best to go directly to the company's website and update your password from there.
Family Scam
A family scam is when someone impersonates a family member online to ask for money. Usually, this happens on social media accounts like Facebook. The senior will receive a request from a scammer pretending to be a family member. Once the senior accepts the request, the scammer will send a message asking for money. They usually claim something terrible happened, and they need you to wire them money. For example, they may say they're in jail and need bail money. They'll also try to claim they don't have access to a phone or tried to connect with other family members, but the senior is their last hope. The scammer's goal is to build empathy and urgency to get money.
How to Beat It
Before accepting a friend request on social media, make sure you know who the person is. If they claim to be a family member, ask that family member in person or over the phone if the profile belongs to them. And if a person pretending to be a family member asks for money, tell them no. If a relative is in trouble and needs money, they'll call or ask in person. There's no circumstance in which they'd have access to their social media and not a phone.
Government Impersonation
Government impersonation scams are most common around tax season. In a government impersonation scam, the scammer will call or email a senior claiming to be from the IRS or other government organization. They'll try to convince the senior they owe a fee, usually a tax fee for filing late or not filling something out correctly. The scammer will then ask the senior to provide financial information, such as a credit card number, or they'll ask the senior to wire money to an account.
How to Beat It
First, it's essential to know a government organization such as the IRS will never call you and ask you to send them money. Most government organizations communicate with physical mail and ask you to send a check or money order to an official government building. They'll also provide contact information if you want to clarify or speak to someone before paying anything. You can type that number into a search engine such as Google to verify if it belongs to a legitimate government organization.
Sweepstakes
One of the most well-known scams is a sweepstakes scam. A sweepstakes scam is when a senior receives a phone call or email claiming they won a sweepstake. The only catch is, to claim their prize, they have to pay a fee. A senior pays the fee but never receives the award.
How to Beat It
If you didn't sign up for the sweepstakes, then you aren't going to win anything. And if you did sign up for the sweepstakes, you won't have to pay a fee to receive your prize. When in doubt, it's best to reject the award, even if it seems too good to be true, because chances are, it probably is.
How Visiting Angels Can Help
If you or an aging loved one questions whether an interaction is a scam, don't hesitate to talk about it with your Visiting Angels St Louis Park Case Manager or office staff. Our caregivers are more than happy to help you connect with them and help investigate whether a social profile, email, or text message is legitimate.
In addition to helping our seniors stay safe from scams, our team of caregivers also assists with various home care needs such as light housekeeping, meal preparation, personal grooming, and more. Our St Louis Park office serves Minneapolis, St Louis Park, Golden Valley, Richfield, and the West Metro. To learn more about our services, you can complete this online form or give us a call at 952.935.0789.