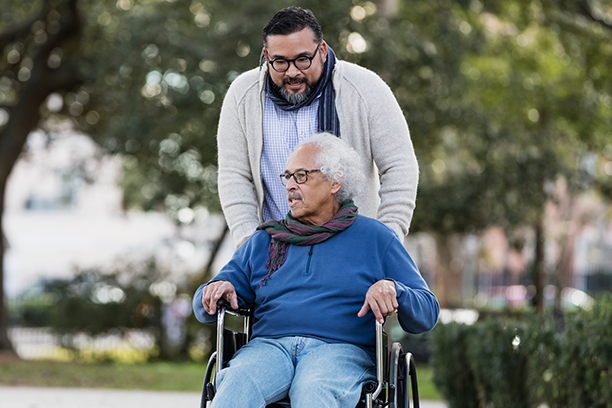 Senior Home Care Services in Reevesville, SC
Visiting Angels provides top-rated senior home care at affordable prices to residents of Reevesville, SC. Our self-directed model of in-home care and respite care can bring much-needed relief to any family when the essential areas of senior living become problematic. We've crafted a "Culture of Care" that provides Reevesville, SC seniors a chance to remain in their homes while receiving the love and attention they deserve.
Reevesville Senior Home Care
With the assistance of your personal caregiver, who you will have total control over the selection of, you will together identify which areas of senior home care are needed most.
We provide in-home care to residents of Reevesville, SC in the following areas of daily life:
Bathing Assistance
Dressing Assistance
Hygiene Assistance
Grooming
Assistance with Walking
Medication Reminders
Errands
Shopping
Light Housekeeping
Meal Preparation
Social Care
Flexible Hourly
Post-Hospital Stay Care
Live-in Care
24-Hour Care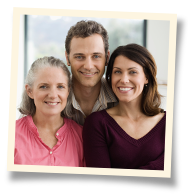 With Visiting Angels in-home care is available:
Mornings, mid-day and evenings
Temporary or Long Term
Weekends and on Holidays
24 hours a day, 7 days a week
Reevesville Companion Care
Access to one-on-one attention and companionship is a hugely neglected area of respite care in Reevesville, SC. However, we know better. Our very own team of caregivers will get personally invested in your loved one's emotional and spiritual needs. We believe that by using caregivers that listen, understand and genuinely enjoy spending time with seniors, there is a better chance to significantly improve the quality of life.
Our caregivers will:
Provide joyful and meaningful companionship during

in-home care

.
Take part in favorite hobbies and engaging activities.
Assist and encourage appropriate exercise and mobility.
Help with planning for personal errands and meetings.
Provide dignified aid and hold a respectful understanding of your loved one's privacy.
Personal Care for Reevesville Residents
Personal care from Visiting Angels to Reevesville, SC residents is tailored to meet the needs and demands of your loved one's disability or condition. Our caregivers can help with all manner of daily living tasks, from bathroom trips at night to grocery shopping and walking assistance. Whatever your loved one needs, our caregivers will be able to help.
Reevesville, SC Respite Care
It's understandable that sometimes you need to step back and look after yourself. Even the closest families can find the task of caregiving too much. Visiting Angels offer respite care in Reevesville, SC for those who need a reprieve from the tasks of senior caregiving.
How Reevesville Respite Care Helps:
Our caregivers will quickly put your loved one at ease, so you can step back knowing they're safe. Their routine won't be altered while you're away and they will receive excellent, one-on-one attention regardless of the duration. We can offer respite care for any length; for example, for three hours a week or a few days while you're on vacation.
Reevesville, SC Senior Life Care Navigation
We have a collection of customized programs that focus on restoring the emotional, spiritual and physical needs of your loved ones. The key to our success is through communication; we ensure that there is healthy and clear dialogue between the family, their loved one, the caregiver and healthcare provider.
We have caregivers with skills to provide in-home care for the following areas:
Alzheimer's Care
Companion Care
Dementia Care
End of Life Care
Palliative Care
Personal Care
Ready-Set-Go Home (Help to avoid hospital readmissions)
Safe and Steady Fall Prevention Program
Social Care Program
Reevesville Certified Palliative Care
Regardless of life expectancy, our Certified Palliative Care program strives to enrich the quality of life for seniors through non-medical care and assistance. Through a holistic mindset, we frequently see that hope and enjoyment for life can be restored. To do this, we focus on physical, emotional, social, and spiritual needs.
Alzheimer's Care for Reevesville Residents
Every 67 seconds someone in our country develops the heart-breaking disease of Alzheimer's. More than 5 million Americans are suffering from it. We know just how demanding it can be on a family. We also know how frightening it can be for anyone suffering from it.
That's why we're so keen to give anyone who has Alzheimer's the chance to live in their own home. We know that the familiarity of their own surroundings prevents the traumatic experience of moving to a nursing home. Our caregivers will ensure your loved one is safe and as happy as possible, despite the unique challenges they face.
All our Alzheimer Senior Home Care caregivers are uniquely skilled and trained to handle any senior suffering from Alzheimer's.
Hospital to Home Transition (Ready-Set-Go Home)
Ready-Set-Go Home is a unique senior home care service that we've designed to reduce the number of hospital readmissions in Reevesville, SC. 20% of seniors return hospital within 30 days after being sent home and when they do, the outcome is often bleak.
Our goal is to make sure your loved one returns to a healthy and safe home where they can begin to improve their health. We act as the "eyes and ears" for seniors, ensuring that they never miss doctors' visits, medication doses and live engaging, healthy lifestyles.
Reevesville Social Care
Times are changing; seniors can now stay in touch and interact with families and friends online. However, that can be daunting for anyone who has never touched a computer in their life. Here at Visiting Angels we can respectfully assist your Reevesville, SC loved one to use a browser, Skype, Facebook, FaceTime, messaging or Email so that they can stay in touch with the grandkids and family. We can help them use technology independently or take care of it ourselves. Studies show that using the internet can reduce depression in Seniors by 20 percent and it's becoming a common part of successful senior home care.
Dementia Care for Reevesville Seniors
As Reevesville, SC's leading senior home care service provider we know how to handle the testing and unique challenges that affect anyone with dementia. Your loved one will be able to remain in their own familiar home and receive dementia care that meets their specific needs.
Our dementia care services include:
Wandering prevention
Mobility and walking assistance
Dignified hygiene care
Dressing care
Medication monitoring
Meal and Diet Assistance
Light housekeeping chores
Transportation to appointments
Reevesville End of Life Care
Recognizing that the end of life is approaching is an emotionally testing time for all involved. We will treat your loved one and your entire family with the utmost compassion, making sure that you have space to move through the process as you wish. Your in-home care caregiver will take care of the tedious, time-consuming tasks so that your family can spend quality time together.
We will work to make sure that the process is as peaceful and anxiety-free as possible. If you have any demands or concerns, let us know so you have the best possible environment.
Fall Prevention for Reevesville Seniors
Falls are life-changing. A simple loss of balance can cause injuries that have a significant impact on any senior's life. As part of all our senior home care service programs, we make sure that our clients are safe when walking. Your personal caregiver will check your home for trip hazards and hold your loved one's arm while they walk as part of our fall prevention service.
Long Distance Care in Reevesville, SC
In the 21st century, any senior should be able to live safely in their own home even if their family live far away. We can offer in-home care for seniors in this situation, through crystal clear communication. We'll continuously update you on your loved one's health, status and day-to-day life. We'll be able to answer any questions and ensure your loved one can communicate with you regardless of the distance.
Serving Dorchester County and Surrounding Areas
Visiting Angels
SUMMERVILLE, SC
211-A Stallsville Loop Rd
Summerville, SC 29485
Phone: 843-285-5155
Fax: 843-419-6250