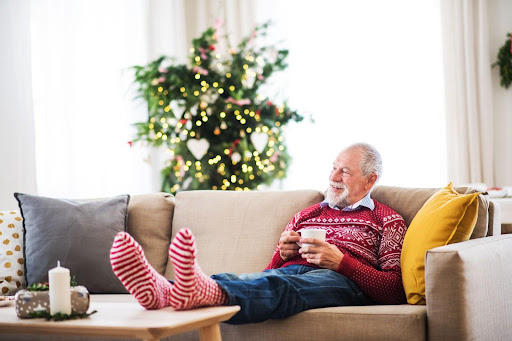 Boost Your Health with Tea
With January being National Hot Tea Month, many older adults are turning to this beverage during the cold winter. But did you know that tea has many benefits seniors can take advantage of to improve their health and well-being?
Tea is a powerful ally in maintaining overall wellness. Not only can it help reduce stress, but it also has been linked to numerous health benefits, like supporting a healthy heart and helping with weight gain.
If you're interested in celebrating National Hot Tea Month, here are the best reasons to boost your health with tea.
Maintaining Cognitive Function
Including drinking tea in your daily routine has many positive functions, such as boosting energy and focus. In addition, research has shown that regularly drinking tea may protect your brain from cognitive issues and decline.
One 2020 study found that habitual tea drinkers, middle-aged and older, showed a significantly lower prevalence of mental impairment. With dementia and other age-related issues becoming widespread, anything that may slow down or prevent those conditions is valuable.
Lowering Cholesterol Levels
By reducing your triglyceride and cholesterol levels, tea can improve not only your heart health but also your overall health in general. For example, one study from the Journal of Nutrition showed that participants who drank black tea for a three-week period lowered their bad cholesterol (LDL) levels.
High cholesterol levels are linked to heart disease, stroke, and other medical conditions. Fortunately, adding tea to your diet may lower the risk of these health concerns.
Potential Anti-Aging Properties
Tea can protect skin from premature aging with potent antioxidants that fight free radicals causing cellular damage. In addition, green tea has high levels of vitamins and minerals, which nourish and protect the skin.
For seniors experiencing age-related concerns, such as wrinkles and fine lines, tea may help maintain the skin's natural elasticity. Plus, its potential anti-inflammatory properties may reduce any additional damage to the skin.
Popular Types of Teas for Older Adults
Thankfully with teas, there are countless different varieties available. Plus, several tea companies create unique blends so you can find the perfect type of tea that suits your taste.
Consider the following popular types of teas:
Green tea: Loaded with antioxidants, green tea may improve mental alertness and reduce inflammation.
Ginger tea: Great for digestive issues, ginger tea is known to help reduce nausea.
Rooibos tea: High in minerals and antioxidants, rooibos tea, also known as red tea, may protect against heart disease and regulate blood sugar levels.
Chamomile tea: A favorite among many those with sleep issues, chamomile tea is known to have calming effects and help reduce anxiety.
These are just a few of the popular types of teas for older adults. One variety may suit your health needs more than another, so it's best to experiment and try new options.
Final Thoughts
Celebrate National Hot Tea Month by exploring the many health benefits of this delicious beverage. By possibly improving mental alertness, regulating cholesterol levels, and reducing inflammation, it's no wonder older adults are already taking advantage of this special celebration.
At Visiting Angels Tulsa, OK, our home care providers understand the importance of helping seniors maintain healthy lifestyle choices. If you or a senior loved one needs home care services, please give us a call at 918-609-5600 or contact us online today.