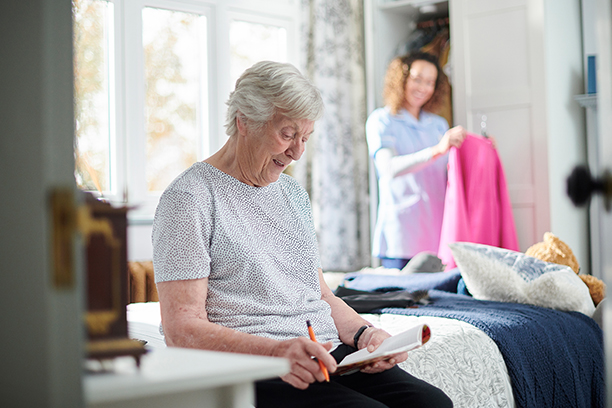 Senior Resource books by Page Cole
The following are a collection of various books either authored or coauthored by Page Cole, owner of Visiting Angels of Tulsa, Bartlesville and SWOKC! These dynamic resources are intended to be supplemental aides, primarily to assist the grown children of senior adults in the care of their loved ones! We hope they will be beneficial to you and your family and friends!
Protecting Your Nest Egg: Fraud Protection for Senior Citizens from Con Artists, Thieves and Scams
Voted the Best Business Book by the Florida Author and Publishers Association in 2015! "According to research conducted in several statewide surveys around the country, fraudulent telemarketing techniques have victimized 26 percent of the entire U.S. adult population at some point in their lives. Every year, these victims, 57 percent of whom are over the age of 50, lose a total of $40 billion to telemarketing fraud alone, according to a 2001 AARP study."
Retirement Industry Trust Association These victims are our parents, grandparents, neighbors and friends. What can we do to protect them? How can we help? This new resource "Protecting Your Nest Egg: Fraud Protection for Senior Citizens from Con Artists, Thieves and Scams" is just what you need to help prepare and protect seniors from being the victims of fraud! The foreword is written by the best-selling and multi-award-winning author and elder care expert Angil Tarach-Ritchey. As the founder of www.ElderBoom.org, and author of "Behind the Old Face: Aging in America and the Coming Elder Boom", she is an expert in issues related to seniors.
Help protect yourself and seniors from scammers, con artists and thieves, and guard your nest egg of retirement for your golden years! This book includes a comprehensive list and description of the most common and current scams and ways to effectively deal with and protect against them. There are also a "Scam Prevention Worksheet" and a "Scam Risk Survey" to help individuals assess just how likely they or a loved one are to fall prey to one of these scammers, and some practical tips and guidelines to best prepare them.
Author Page Cole has over 30 years of experience working with seniors, and currently is the owner of 3 Visiting Angels Senior Homecare franchises. He works on a regular basis with seniors in his church as well, and in his years of interacting with seniors and law enforcement has seen firsthand what damage can be done to the assets and credit rating or unsuspecting seniors. This book is written for their protection and in their honor.
LifeChest
This is the BEST resource for organizing the most important information in your life! Whether you're helping an aging loved one, or organizing your own "LifeChest" of information, you need this resource!
The company I run cares for senior adults who are often frightened, unhealthy older people... Many of these care recipients are dealing with memory issues... By providing living assistance services, we not only help seniors, but we also bring comfort, hope, and peace of mind to their kids... But I want to do something extra, something more...
I want to help these adult children navigate uncharted waters of reversing their roles, where they now are caring for their parents. For many that involve managing the business details of their lives. Many adult children provide care for their parent's long distances, and a lack of accurate personal information can make that hard to do effectively.
We created LifeChest, an iPhone/iPad app that allows families to gather the most critical life information in one place. We provided this incredible tool to assist families in caring for their loved ones. Many families don't have an iPad or iPhone, so we decided to offer a print copy! It's our small way of helping families care for those who cared for them for so long. You can find me in these places
Email- pagecole@visitingangels.com
Facebook- facebook.com/page.cole
LinkedIn- linkedin.com/in/pagecole
Twitter- @pagecole
Google +- erinpagecole@gmail.com
YouTube- youtube.com/user/erinpagecole
Taking Care of Mom & Dad: A Beginner's Guide to Caring for Your Parents
This comprehensive & easy to use resource has been compiled by 17 home care franchises from around the country. They have decades of experience in helping families navigate the confusing and sometimes disheartening path of changing roles, from child to caregiver of ones parents. Some of the most common challenges these families face are addressed, with practical insights and encouragement.
Topics include "Hiring an Agency vs. Private Hire", "Honey, Your Parents are Moving in", "Homecare vs. Facility Life", "Managing Meds and Health Issues", "Myths in Homecare", "The Sandwich Generation", "Protecting Seniors from Scams", "Family Caregiver Burnout", "Addressing the Signs of Dementia", "Legal Stuff- Advanced Directives and Estate Planning", "Medical Equipment & Home Remodel", "How to Pay for Home Care", "The Art of Helping Aging Parents Manage Their Finances", "When It Is Time to Take Away the Keys", "Social Media, Technology & the Internet", "Managing Their Schedule and Yours", "Family Conversations- Keeping People in the Know", "Funeral & Final Wishes", "Money Saving Tips for Seniors and Their Families", "The Power of Pets", "Seniors and Safety Issues", "Battling Depression and Anxiety with Compassion", "Benefits of Music in Homecare", "Long Distance Family Care", "Alone- The Parent Left Behind", and "Keeping the Brain Young"!
Life Hacks for Seniors
Whether you are a senior adult or assisting in caring for senior adults, this book is full of creative tips and life hacks to help make the chores of daily life easier and more enjoyable! These "life hacks" include ideas to help with:
Dementia or Alzheimer's patients
Bathing/Toileting Hacks
Dressing Tips
Ideas for Exercise
Hacks for Safety
Ideas for the Kitchen
Helps for Memory Issues
Tips Regarding Health Matters
and a variety of Miscellaneous Hacks that are fun and help make life for Seniors easier!
Visiting Angels owner Page Cole collaborated on this project with his son & CFO Nathan Cole, and Agency Directors for his Bartlesville and SWOKC Visiting Angels offices, Tracy Slopey and De Ritter. They bring a wealth of expertise, experience and compassion to this project!
Serving Tulsa, Owasso, Broken Arrow, Jenks and Bixby
Visiting Angels
TULSA, OK
1532 S Peoria Ave
Tulsa, OK 74120
Phone: 918-609-5600
Fax: 866-578-2012