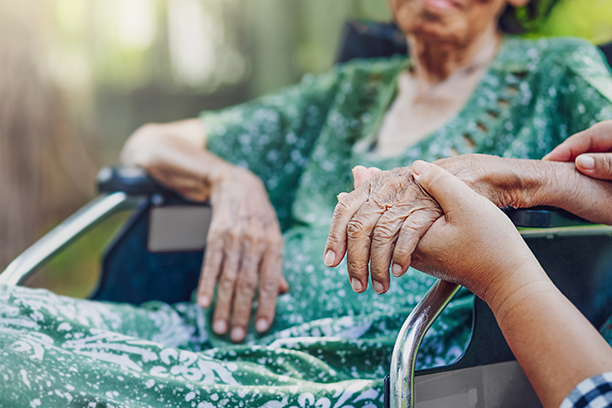 Visiting Angels of Tulsa Earns National Award
Visiting Angels of Tulsa Receives 2018 Best of Home Care® – Provider of Choice Awards
Tulsa, OK – Visiting Angels of Tulsa announced today that it has received the 2018 Best of Home Care® – Provider of Choice Award from Home Care Pulse. These awards are granted only to the top-ranking home care providers, based on client satisfaction scores gathered by Home Care Pulse. Visiting Angels of Tulsa is now ranked among a small handful of home care providers across the country who have proven their ability to provide the highest quality care to clients.
"We want to congratulate Visiting Angels of Tulsa on receiving the Provider of Choice Award," says Aaron Marcum, CEO and founder of Home Care Pulse. "Since these awards are based on real, unfiltered feedback from clients and caregivers, Visiting Angels of Tulsa has proven their dedication to providing a great work environment and solid training to employees, while maintaining their focus on client satisfaction. We are pleased to recognize their dedication to quality professionalism and expertise in home care."
Best of Home Care providers have contracted with Home Care Pulse to gather feedback from their clients and caregivers via live phone interviews each month. Because Home Care Pulse is an independent company, it is able to collect honest and unbiased feedback.
"We are so proud of the work we do in caring for seniors," says Page Cole, Owner and Agency Director of Visiting Angels of Tulsa. "We have a tremendous team of home care professionals providing an incredible service to our seniors, their families and the community. We are humbled to have been recognized with these awards."
"Our goal at Home Care Pulse is to empower home care businesses to deliver the best home care possible," says Aaron Marcum, CEO and founder of Home Care Pulse. "We are happy to recognize Visiting Angels of Bartlesville as a Best of Home Care award-winning provider and celebrate their accomplishments in building a team of happy, qualified caregivers who provide outstanding care for their clients."
To find out more about Visiting Angels of Tulsa's commitment to excellence, please visit www.visitingangels.com/tulsa, or call 918-609-5600!
About Visiting Angels of Tulsa
Visiting Angels of Bartlesville was founded in 2006, and its mission is simple- We exist to make the world a better place for seniors, their family and those who care for them! Owner Page Cole also owns a Visiting Angels office in Bartlesville, Ok. We are a part of an international family of home care franchises, with 650 Visiting Angels offices located in the United States and around the world! We are America's Choice in Home Care!
About Home Care Pulse
Home Care Pulse is the home care industry's leading firm in satisfaction research and quality assurance. On behalf of home care businesses across North America, Home Care Pulse gathers unbiased satisfaction ratings from clients and caregivers and detailed feedback to ensure the best in-home care possible can be provided. Powerful online reports allow businesses to identify needs and take action to reduce increase satisfaction, reduce caregiver turnover, and address client needs. For more information, please call Home Care Pulse at (877) 307-8573 or visit homecarepulse.com.
Serving Tulsa, Owasso, Broken Arrow, Jenks and Bixby
Visiting Angels
TULSA, OK
1532 S Peoria Ave
Tulsa, OK 74120
Phone: 918-609-5600
Fax: 866-578-2012