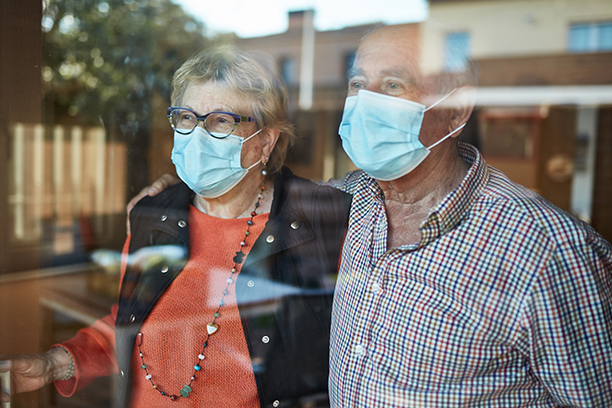 Meet Our Staff
Page Cole- Owner & Agency Director
Page is a former pastor of 23 years, and loves caring for senior adults. He loves all kinds of music, Mexican food, tech gadgets and he IS Batman (OK, he's not Batman, but he was Batman for Halloween in 1st grade). Page opened his Visiting Angels franchise in 2006, and 2 years later purchased an adjoining franchise. Then in 2011 he opened a 3rd Visiting Angels office in Bartlesville. "When we are able to enter a family situation where there's worry about the future, and bring them options; where there is confusion and bring them helpful information, or where there's fear, and bring them peace... That's when I'm convinced that what we do is world changing & makes an amazing difference."
The normal stuff: Page is a licensed Home Health Administrator, and has a Master's Degree from Southwestern Baptist Theological Seminary. He is married to Ronda since 1983, and has three great kids- Erin, Nate and Ben. He's also one of the authors of "Protecting Your Nest Egg: Fraud Protection for Senior Citizens from Con Artists, Thieves & Scams", "Taking Care of Mom & Dad: A Beginner's Guide to Caring for Your Parents", and "The Character Based Leader- Instigating a Leadership Revolution One Person at A Time", and the author of 9 other books. Page has also served as the chairman of the National Franchise Advisory Council for Visiting Angels, and as the Chairman of the Oklahoma Partnership for Home Care. Page is actively involved with the Alzheimer's Association, the American Cancer Society, Hospitality House in Tulsa, and is a founding board member and the current treasurer for the Gathering on Main in Owasso.

Nathan Cole- Administrator
Nathan has worked for Visiting Angels since 2011 in both Office Management and Marketing roles. He is a crazy good dancer, and when he was little he loved Ninja Turtles and the 101 Dalmatian Puppies video. When asked what he loves the most about his job, Nathan says, "I love being able to not only help the Care Recipient, but also helping the family, by letting them BE the family by allowing our caregivers to take the load of daily work off of them. That way they worry less about doing chores and more about supporting their loved one."
The normal stuff: Nathan is finishing up his Bachelor's Degree in Business at OSU Tulsa in 2014, and plans to stay on with Visiting Angels, eventually moving into the business and management end of operations. He has one child- sorta... Phoebe is his lapdog- half boxer and half bull mastiff. Yes, you heard right... lapdog.


Laurie Swaney- Client Care Supervisor
Laurie is from Connecticut, but moved to Oklahoma in 2014. She has worked in the healthcare field since she was 16 years old and absolutely loves it. She worked first as a CNA, then an EMT, then with the Mentally/Physically challenged adults and children for nearly 29 years. Laurie truly is a passionate, loving and honest person. She loves to collect crowns, and so many of her family and friends refer to her as "Princess"! She loves swimming, beaches on the ocean and doing projects around her home. Her dream is to one day live on the ocean and to see the dolphins swim by every day! She loves antique shopping and finding stuff with a story! The part of her office job she loves the most is the organizing, paperwork, and being behind the scenes kind of person, although she does consider herself a people person.
The normal stuff: Laurie is married to her husband of 32 years Larry Swaney, and mom to one daughter and mom to one foster son, and a favorite auntie to many! She is also grandmother to two beautiful granddaughters. Family is everything to her, and "treat people like you want to be treated" is her life motto.


Kalea Baker- Client Care Manager
Kalea is from Coweta, Ok, she moved to Tulsa in 2000. She went to school for medical assisting, wanted to major in pediatric medicine, but due to an enrollment error for her new semester she was put in Accounting something she knew nothing about, but she went ahead and stuck with it and got her Degree in Accounting graduating with a 3.8 GPA. In her free time, she enjoys antiquing & thrift shopping, she is also a painter, loves to cook/bake, make hair bows, and dresses for her girls and has an extraordinary creative mind when it comes to doing crafts. She loves classic cars and old literature. Kalea really has a passion for helping people. Before coming to Visiting Angels, Kalea spent her time Volunteering at the Cancer Treatment Center, Local Toy Drives, and Local Nursing Homes during the holidays. She enjoys working and helping others, personally and professionally. The part of her office job she loves the most is working and helping others, while putting their minds at ease and help find solutions to any problem.
The normal stuff: Kalea is a mom of 3. She has two girls and a boy; the two youngest children have special needs and that is where her passion for this field comes from. She is also mommy to two cats Kagome and Mr. Daniel Boone whom seem to think they are human and gets mad if you change the TV channel that they are watching!
Jennifer York- Client Care Manager
Jennifer is from Willow, OK. She moved to Tulsa in 2017. Jennifer has been a CNA for 6 years but has been working in home health as an aide for over 10 years. Jennifer has extensive experience in working with memory care patients(dementia and Alzheimer's). Jennifer is the lead staff person for hiring our caregiving staff, and does a great job!
The normal stuff: She was raised on a farm. She is the happy mom of 4 boys, 3 dogs and 3 cats. Her kids and pets are her whole world. She also loves playing video games, watching her kids play football and basketball, riding horses and roping!

Sara Milligan- Community Relations Manager
Sara is from Minnesota but moved to Oklahoma in January 2018. She has worked in the healthcare field for 28 years. She worked first as a CNA, then Resident Director and finally Marketing Director. Sara truly is a passionate and honest person. The part of her job she loves the most is helping people in need.
The normal stuff: Sara is Divorced and mom of two children. She is also the youngest of 13. Family is everything to her, and "Obstacles are what you see when you take your eye off the goal.' Giving up is not my style." is her life motto.
Serving Tulsa, Owasso, Broken Arrow, Jenks and Bixby
Visiting Angels
TULSA, OK
1532 S Peoria Ave
Tulsa, OK 74120
Phone: 918-609-5600
Fax: 866-578-2012