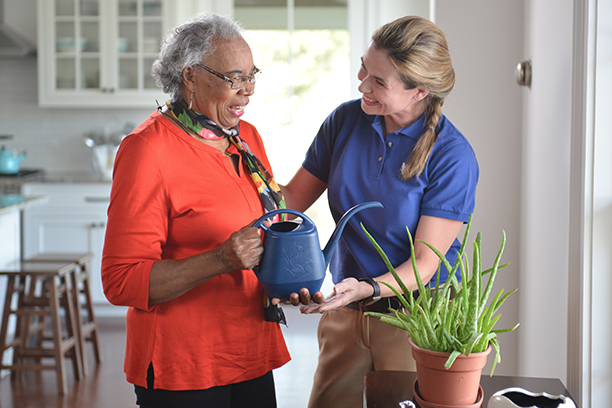 Taking Care of Mom and Dad in Tulsa, OK
TAKING CARE OF MOM AND DAD
Caring for your parents as they age can be a difficult and even frustrating challenge. Taking Care of Mom and Dad shouldn't be a burden that families carry alone. Visiting Angels of Tulsa exists for one primary purpose... It's our mission to make the world a better place for seniors, and those who care for them.
We accomplish our mission through serving in four areas:
We care for seniors!
We care for their family members and their needs!
We care for our own caregiving staff!
We care for our partners in caregiving- referral sources and other senior care entities!
It's exciting to be a part of a mission that is focused on more than a paycheck, more than a job. We're world changers! In the coming days, I'll be explaining more about how Visiting Angels of Tulsa provides custom care for elders in the Tulsa metro area!
If you would like more practical information on how we can help care for your loved ones, give us a call at 918-609-5600! You could also pick up a copy of "Taking Care of Mom and Dad: A Beginner's Guide to Caring for Your Parents" on Amazon! This fantastic resource is full of practical wisdom, compiled from 17 different Visiting Angels franchise owners from around the country! Click here if you'd like to check it out!

Click here for "Taking Care of Mom & Dad"
Serving Tulsa, Owasso, Broken Arrow, Jenks and Bixby
Visiting Angels
TULSA, OK
1532 S Peoria Ave
Tulsa, OK 74120
Phone: 918-609-5600
Fax: 866-578-2012