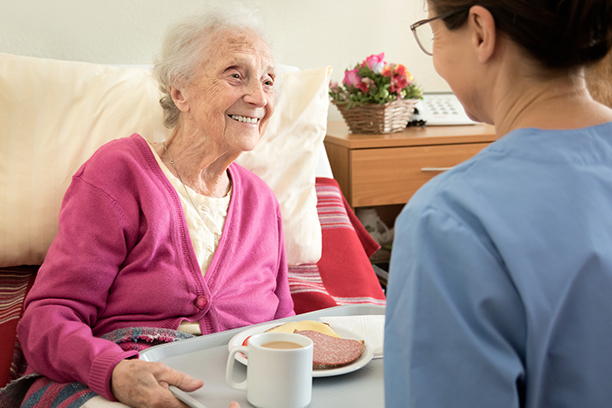 Assisted Home Care in Tulsa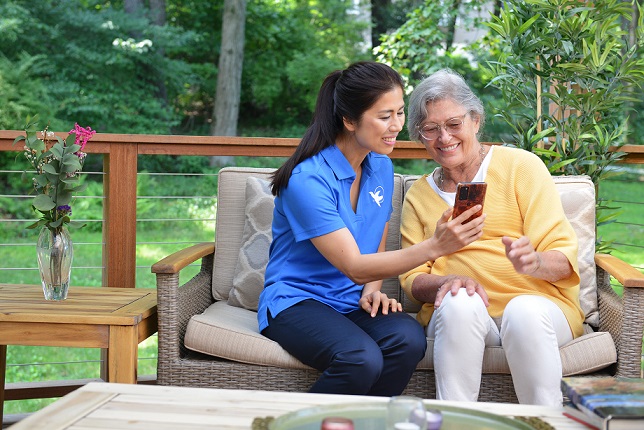 When Parents Don't Want To Accept Care
If you're struggling with an aging parent or other loved one accepting care, we have some valuable insights that may be of great help. Visiting Angels® Tulsa has a locally owned and operated assisted home care team that deals with this type of situation regularly.
It's helpful first to understand the reasons why seniors refuse help. Most of the individual issues relate back to a loss of independence and identity.
Many of us have a hard time seeing ourselves as old, partially because being old is associated with a lot of negative traits, like being forgetful, dependent, confused, non-productive, or even incompetent.
How You Can Help Persuade Them
So how do you convince your mom or dad that they and you need them to have some outside help?
Assess First. Before you begin the discussion, make your own thorough assessment of what things your loved one can still do and what items they really need help with. Make an honest appraisal and be willing to compromise on whatever you can. Focus first on the essential safety issues.
Be empathetic and straightforward. When you sit down to have the conversation begin with acknowledging their feelings on the matter and how difficult this must be for them. Point out the things you observed that they're still able to do before launching into the areas where they need help.
Point out the advantages. There are a few personal care tasks that our elders generally do not feel comfortable having us help them with, and they may be doing their best to hide their declining abilities. Professional caregivers are trained to handle these intimate situations and have seen it all before. Most seniors actually wind up being relieved to have this assistance from a caring aid who is not their adult child.
Don't get angry or demanding. It can be frustrating but don't let the conversation degenerate. If they need to vent, let them and repeat back to them what they just said in your own words, so they know you are really listening.
Stress that your goal is to keep them living at home safely. It's not a threat, but it is a reality that at a certain point, if you as the primary caregiver can't provide all the help they need, and they won't allow anyone to come in to help, they will no longer be fully protected and more likely to fall and injure themselves, which could lead to hospitalization and then a nursing home.
About Our Assisted Home Care in Tulsa
At Visiting Angels Tulsa, our focus is on providing the most compassionate, personalized essential care in the area. Our caretakers were chosen not just based on experience with senior care but also for their personality and important character traits like empathy and patience.
Even though we are not technically a home health agency, we offer many of the same services. We can help with a wide range of tasks, including:
Medication reminders
Meal preparation
Dignified personal care assistance (bathing, grooming, and more)
Company and safe transportation to local activities and appointments
Incontinence aid
Light housekeeping help
And more
Our Assisted Home Care Service Area
We're honored to provide our essential senior in-home care to families in:
To schedule an appointment for a free, in-home consultation regarding our assisted home care, or for more information, please reach out to our well-respected, professional team at Visiting Angels Tulsa today.
Serving Tulsa, Owasso, Broken Arrow, Jenks and Bixby
Visiting Angels
TULSA, OK
1532 S Peoria Ave
Tulsa, OK 74120
Phone: 918-609-5600
Fax: 866-578-2012