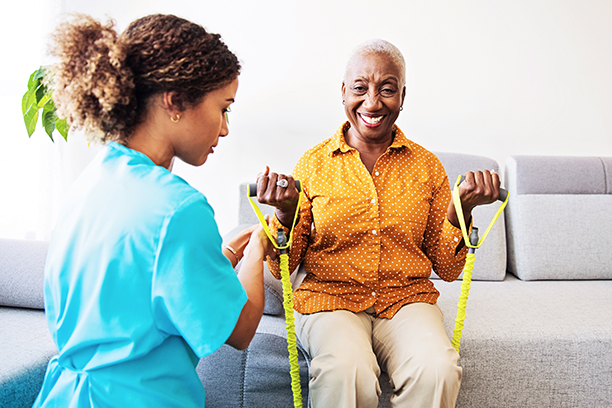 Dementia Care in Bixby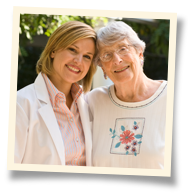 Tips for Dealing with Sundowning
Early evening is a time of increased anxiety and restlessness for seniors living with sundowner's syndrome. If you provide dementia care for a loved one in Bixby, understanding sundowning can help you promote restful nights.
Sundowning primarily affects seniors with dementia and usually occurs late afternoon or early evening when daylight turns to dusk. While the exact cause of sundowning is unknown, doctors believe it has to do with a disruption of the body's internal clock, which differentiates between day and night.
Some of the most common symptoms of sundowning include rapid mood swings, sadness, anger, confusion, and fear. Thankfully, these symptoms can be minimized by implementing a few fairly simple strategies.
The first step is eliminating substances, foods, and activities known to be sleep inhibitors, such as nicotine, alcohol, sugar, and naps. If your loved one must nap, try to schedule it earlier in the day.
As the day progresses and the sun starts to set, close blinds and curtains and turn on light therapy lamps to cut down on the confusion and fear caused by shadows and darkness. Calming music and quiet activities can also help set a relaxing atmosphere and promote a restful environment.
Customized Dementia Care Services in Bixby, OK
For professional dementia care customized to your loved one's specific needs and schedule, call Visiting Angels® Tulsa.
Our caregivers are available day and night on an hourly basis to fit any schedule, and we offer a wide range of essential services for seniors with dementia, including:
Medication reminders
Transportation and help getting to appointments
Running errands and grocery shopping
Help with mobility and self-care
Friendly company
Transferring assistance
Wandering prevention and daily monitoring
Respite care for family caregivers
Getting Started with Visiting Angels Tulsa
Even though we're not technically a home health agency, we offer many of the same dementia care services. We also offer free consultations in Bixby, Tulsa, Owasso, Jenks, Broken Arrow, Tulsa County, and the surrounding areas.
Call our office today, and we'll visit at your convenience to review care and scheduling needs, answer questions, and discuss the logistics of bringing a caregiver into the home.
From there, we'll design your customized care plan and match you with a compatible caregiver from our team. We can adjust scheduling and the care services on your plan as needs change. And if you ever want to switch caregivers for any reason, let us know, and we'll be happy to make another suggestion.
Learn more about dementia care in Bixby by calling Visiting Angels Tulsa today and scheduling a free in-home consultation.
Serving Tulsa, Owasso, Broken Arrow, Jenks and Bixby
Visiting Angels TULSA, OK
1532 S Peoria Ave
Tulsa, OK 74120
Phone: 918-609-5600
Fax: 866-578-2012