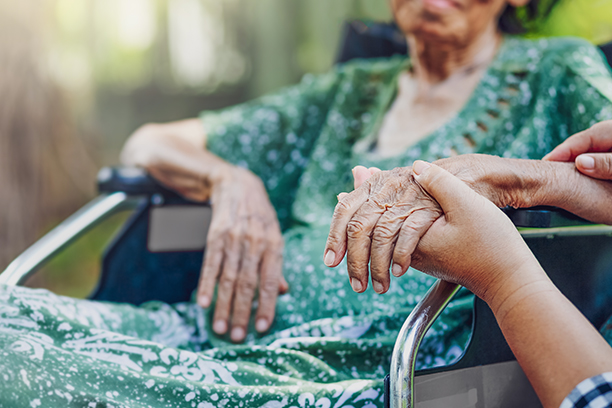 Dementia Care in Tulsa County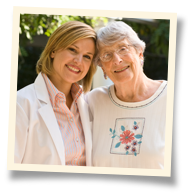 Tips for Dealing with Sundowning
Do you provide dementia care for a senior parent or loved one in Tulsa County? Have you noticed an increase in their anxiety or confusion as the day wears on? They may be experiencing sundowning, a behavioral shift most commonly found in seniors with Alzheimer's or other dementia.
The symptoms of sundowning can vary from person to person and can include memory loss, agitation, fear, anger, and paranoia. While the exact cause of sundowning is unknown, several triggers are believed to contribute to the symptoms, including fatigue, hunger, and stimulating activity late in the day.
To encourage calm and peace in the evening hours and promote a better night's sleep, try to identify and minimize your loved one's triggers.
Start with these helpful tips from Visiting Angels® Tulsa:
Reduce anxiety by creating a daily routine your loved one can depend on.
Eliminate substances known to affect sleep, including caffeine, alcoholic drinks, sugar, and tobacco.
As evening approaches, turn on lights and close curtains. This can help reduce shadows and darkness, which can be confusing and upsetting for a person with sundowners.
If your loved one is awake and agitated when they should be sleeping, remain calm and avoid arguing. Instead, offer reassurance that everything is okay and try to redirect them to calming activities, such as going for a walk or listening to soothing music.
Dementia Care You Can Trust in Tulsa County
Caring for a loved one with dementia can be difficult. Add in the challenges of sundowning, and it can be exhausting. At Visiting Angels Tulsa, we help family caregivers by offering a wide range of dementia care services on an hourly basis.
Even though we are not technically a home health agency, we offer many of the same essential services, including:
Wandering prevention
Medication reminders
Transportation
Housekeeping
Meal planning and preparation
Assistance with mobility and self-care
About Visiting Angels Tulsa
Visiting Angels Tulsa is a local home care agency operated by Page Cole for over 14 years. As one of the founding members of the Oklahoma Professionals for HomeCare, he works actively with agencies throughout the state of Oklahoma to improve the quality of home care.
Our caregivers are selected through an intense and thorough vetting process to ensure they are worthy of your trust. We also require background checks, criminal history checks, and drug testing for added peace of mind.
Dementia care from Visiting Angels Tulsa is available in Tulsa County, Owasso, Jenks, Broken Arrow, Bixby, and the surrounding areas.
Learn more about dementia care options in Tulsa County by calling Visiting Angels Tulsa today and scheduling a free in-home consultation.
Serving Tulsa, Owasso, Broken Arrow, Jenks and Bixby
Visiting Angels TULSA, OK
1532 S Peoria Ave
Tulsa, OK 74120
Phone: 918-609-5600
Fax: 866-578-2012