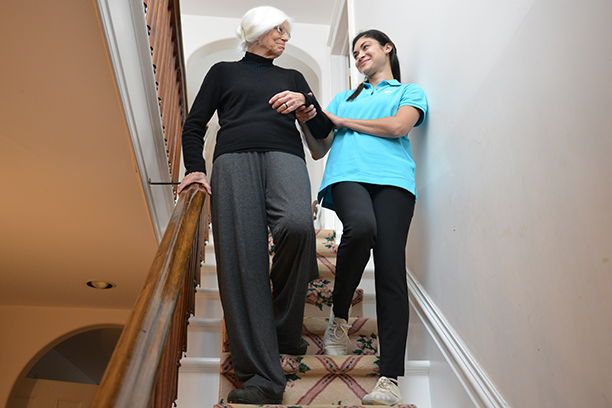 Meet Page Cole: Executive Director - Owner
Page Cole is the Owner/Administrator of Visiting Angels in Tulsa & Bartlesville. Here's his bio in his own words!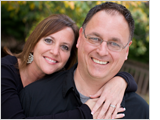 "I'm passionate about relationships- my wife, kids, family & friends! I'm far from perfect, but I have a personal relationship with Jesus who offers me grace & helps me grow! I love being a part of a team that brings hope to seniors & their family members, by providing a way for them to stay in their home in a safe, affordable way! I love to laugh, listen to every kind of music available (yes, my iTunes library is my addiction- 6,000 songs strong) Just as important, I want to help make my community, my state, my country & my world a better place each day, by doing good things & being a positive impact."
Page also lists among his accomplishments:
Loving husband to Ronda since June 11, 1983;
Proud dad to Erin (2/7/88), Nathan (5/3/89) & Ben (3/28/93);
Licensed Home Health Care Administrator (2007);
Author of "Protecting Your Nest Egg: Fraud Protection for Senior Citizens from Con Artists, Thieves & Scams";
Creator of LifeChest, an iTunes app for storing your most critical life information (and helping your aging parents gather all of their info into one place!) It's in book form on Amazon;
Co-author of "Taking Care of Mom & Dad- A Beginner's Guide to Caring for Your Parents";
Co-author of "The Character Based Leader- Instigating a Leadership Revolution";
Author of "Commodus Opus" series of bathroom reader books on Amazon;
Contributor/Author on www.leadchangegroup.com, an organization dedicated to the development of character based leaders;
Founding member of "Gathering on Main", a local street festival which draws thousands in attendance at the monthly events;
Creator of "Prank King", a fun app with tons of pranks;
Co-founder of "A Road Trip to Remember", a 155 walk raising over $33K for the Alzheimer's Association in 1st year;
Certified Senior Adviser (2010);
Ordained Baptist pastor with 23 years experience working in local churches;
13 years experience as Administrator/COO of several large non-profit organizations;
Masters Degree in Education & Administration (1990);
Specialties: 23 years experience in working with Senior Adults in a variety of capacities.
Serving Tulsa, Owasso, Broken Arrow, Jenks and Bixby
Visiting Angels
TULSA, OK
1532 S Peoria Ave
Tulsa, OK 74120
Phone: 918-609-5600
Fax: 866-578-2012