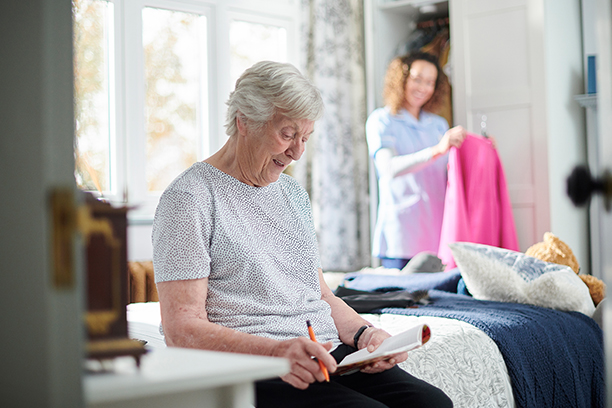 Respite Care in Broken Arrow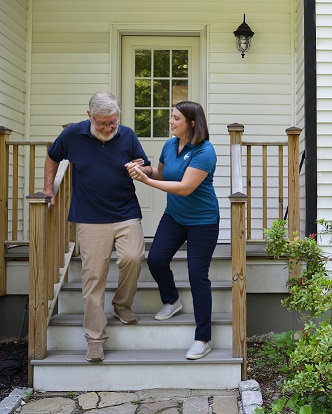 What Is It And How We Help
If you're reading this, you're probably curious on some level about your options for respite care in Broken Arrow. Maybe you're not even quite sure what respite care is.
Avoiding Caregiver Burnout
The entire concept behind respite care is preventing or alleviating what's called caregiver burnout, which is exactly as it sounds--a family caregiver is on the verge of suffering serious health, emotional, or mental issues themselves.
The first step in avoiding burnout is asking for help from another family member in the Broken Arrow area. Remember, even though you might wish people would just step up without being asked, sometimes you may be doing your job so well that no one realizes you need help.
Of course, additional family help is great, but many times, there's just no one else to ask. In this case, don't be afraid to reach out to a local, respected home care agency who provides respite services.
People often avoid or even fear reaching out for professional help. Sometimes they feel guilty about asking for help, as if they should be able to handle it all on their own. Other times, it's a fear of safety or security for their loved one or the idea that their finances or schedule won't be accommodating.
Professional Respite Care in Broken Arrow You Can Trust
At Visiting Angels® Tulsa, we've been providing home care services, including respite care, in the Broken Arrow area for over 20 years. We're locally owned and operated and have developed a team of the area's best caregivers.
Our respite services reverse the role of the family care provider so that our caring and compassionate caregivers can prevent or alleviate burnout. We do this in a myriad of ways. For example:
We offer help with difficult or stressful caregiving situations (ex. bathing—aging adults often do not love having their grown children assist with bathing).
We provide time for you to work on your own well-being—doctor appointments, spa day, sleep!
We look after your loved one when you have another commitment or event you'd like to attend--you need to get away from your caregiver role, it's good for you!
We provide support and guidance during what can be confusing or stressful times.
We offer affordable, hourly rates, and we work with you to keep hours to an absolute minimum, if finances are a concern.
All our care is personalized, and we offer specialized care in conjunction with respite. For example, if your loved one requires special dementia care or Alzheimer's care, we have professionals in the Broken Arrow area who specialize in those areas.
We realize it can feel awkward and even a bit nerve-wracking trusting a newcomer around your vulnerable loved one. At Visiting Angels Tulsa, all our caregivers undergo a comprehensive screening process, including extensive background checks, interviews, and reference checks.
Our Service Area at Visiting Angels Tulsa
We're proud to offer our services for respite care in:
Broken Arrow
Tulsa
Owasso
Jenks
Bixby
Tulsa County
And the surrounding area
Take the first step toward staving off burnout and reach out to Visiting Angels Tulsa today for more information about our services for respite care in Broken Arrow.
Serving Tulsa, Owasso, Broken Arrow, Jenks and Bixby
Visiting Angels TULSA, OK
1532 S Peoria Ave
Tulsa, OK 74120
Phone: 918-609-5600
Fax: 866-578-2012