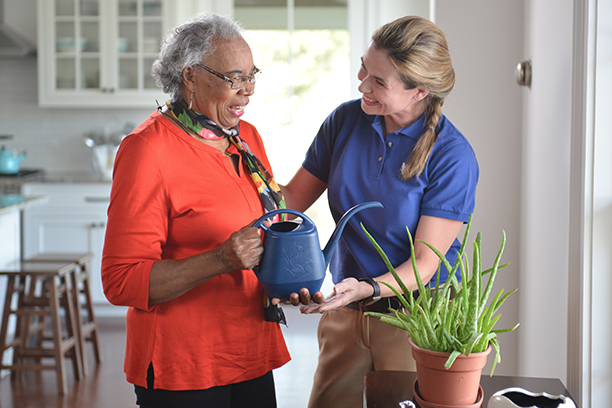 Home Care Providers in Lindsay, CA and Surrounding Areas
We've spent decades catering to thousands of seniors at Visiting Angels nationwide. We've learned during this experience that seniors want to stay at home with their families. Our compassionate, professional in-home care providers do all they can to ensure that a senior can stay home for as long as possible.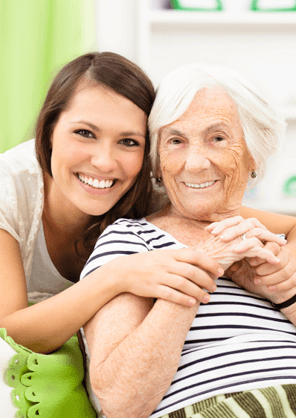 We strive daily to provide our clients with the best senior home care possible. This sentiment rings true with each member of our staff. Both dignity and respect are interwoven into our senior care. At Visiting Angels, we understand that only meeting the physical needs of our clients isn't enough. We yearn to treat our clients as whole individuals, not just their ailments. Their emotional, spiritual, and social needs will all be met.
How Visiting Angels Lindsay's Home Care Provides Serve Lindsay, Visalia, and the Surrounding Area
Call Visiting Angels of Lindsay today at 559-562-1161 to learn more about our senior care programs and how you can take the next step on your care journey.
Through that mindset on care, we often hear that our in-home care providers become like family to their clients. Deep bonds are made between caregivers and their clients. To ensure that the client's needs are always met, the caregiver will closely work with the family. This bond also comes together because we treat our patients like real people and don't just think of their physical ailments when it comes to their care. We execute our care in a variety of different ways to make sure that their needs are met. To find a professional in-home care provider who will work with you long-term, your local Visiting Angels franchise office will help you match with someone that'll fit your health and wellness needs along with your scheduling.
We offer many senior care services, including companion care, Alzheimer's care, and respite care. Our selection of services is meant to cater to various needs. At Visiting Angels, we're the nation's leading, nationally respected network of private duty home care providers. One of the main reasons why we've managed to uphold our reputation is our emphasis on personalization. With our personalized care plan, your loved one can get the one-on-one care that they need to stay at home for as long as possible.
Schedule a FREE In-Home Care Consultation
Visiting Angels' home care providers are available for elderly family members and loved ones who prefer to remain in the comfort of their own homes, despite circumstances that make it difficult for them to do so. The Visiting Angels staff understands that home is where you want to be. Our homecare providers intend to help you stay there as long as possible.


Serving Visalia, Porterville, Lindsay, Hanford, Tulare, Woodville, and the Surrounding Areas
Visiting Angels
VISALIA, CA
1430 S. Mirage Ave.
Lindsay, CA 93247
Phone: 559-562-1161