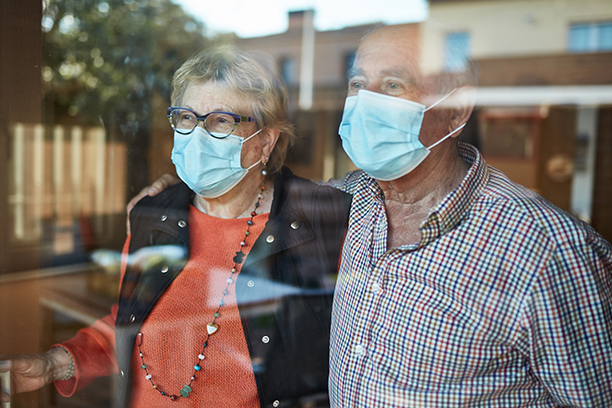 We're Proactive with our Living Assistance Services in Lindsay, CA and the Surrounding Area
Proactive Living Assistance Services in Visalia, Woodville, and Nearby Cities
Choosing a caregiver for your loved one is a big decision. The caregiver you choose will play a significant role in your life and the life of your family member. It's important to find a caregiver who understands your loved one's needs and is committed to providing proactive care. Many families in the Visalia, CA area look to Visiting Angels for our proactive living assistance services and professional caregivers.
Visiting Angels is an at home care agency providing senior care to families in Visalia and the surrounding area. Our living assistance services provide the one on one care and assistance seniors and the disabled need to enjoy independent living. With services from Visiting Angels of Lindsay, CA, your loved one can continue living among familiar surroundings and you can find peace of mind.
Families throughout the Visalia area choose Visiting Angels because of our commitment to providing proactive care. Each of our caregivers is an experienced professional who understands the importance of providing care that is responsive to their client's needs. Our caregivers have the knowledge and expertise to anticipate your loved one's changing needs. They will be looking for any changes in your loved one's behavior or emotional well-being. Your caregiver from Visiting Angels of Lindsay, CA will provide regular feedback on the services they are providing. With Visiting Angels of Lindsay, CA, you won't ever have to wonder how care is progressing.
In addition to the feedback you receive from your loved one's caregiver, follow up monitoring is conducted by our service coordinators. Our service coordinators will visit your loved one at home and make regular phone calls to check in with him or her. These check-in visits are done to ensure your loved one is receiving the best possible care. These visits are also an excellent time to check on the caregiver/client relationship and the see if there are any concerns that need to be addressed.
Should you ever have questions or need to modify the caregivers schedule, simply call our office. We have staff available throughout the day to speak with you. After hours client calls are always returned within 15 minutes to ensure you receive a prompt response to any questions or concerns.
Call for a Free Consultation
Proactive living assistance services make it possible for your loved one to live safely at home. Call 559-853-4420 more information and to schedule a free consultation.
Serving Visalia, Porterville, Lindsay, Hanford, Tulare, Woodville, and the Surrounding Areas
Visiting Angels
VISALIA, CA
1430 S. Mirage Ave.
Lindsay, CA 93247
Phone: 559-853-4420