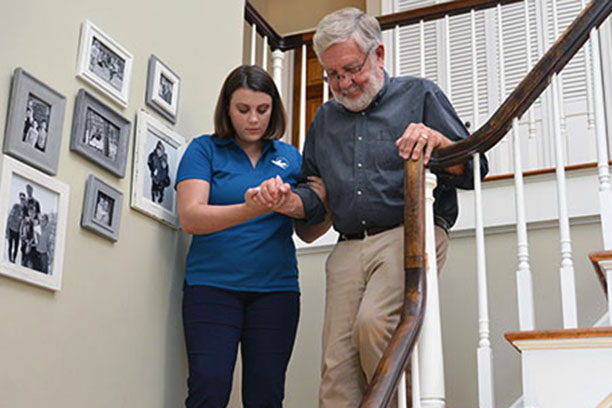 Elder Care Fall Prevention in Lindsay, CA and Surrounding Areas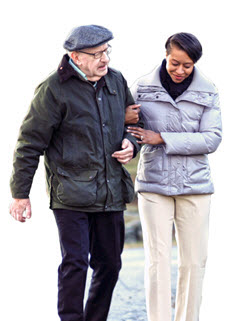 Falls can impact a senior's life both physically and emotionally. According to the National Council on Aging, one in four seniors falls each year. To beat the odds, seniors should identify risk factors within their own lives in an effort to decrease their risk of falling.
Risk Factors: Physical, Cognitive, Environmental
The risk factors of falling fall into three separate categories: physical conditions, cognitive conditions, and their home environment. A senior can have risk factors from multiple sections at one time, raising their fall risk. Common risk factors include poor eyesight, a lack of grab bars in the bathroom, and taking multiple medications. Noticing these risk factors early helps you lower your chance of falling and prevents future problems.
Falling: The Physical Effects
With a fall, comes the beginning of many physical problems including fractures and concussions. These injuries can drastically alter a senior's life and force them to lose their independence in some way. More than 800,000 people are hospitalized every year due to falls. And, if injuries are bad enough, some may be in long-term elder care recovery centers for up to a year. Some may never be able to go home again.
Falling: The Cognitive and Social Effects
The fear of falling can force a senior to distance themselves away from their family and friends. They may miss important events like family gatherings and social events. Being out of touch can cause feelings of loneliness and sadness. As time progresses, those feelings can progress to depression and anxiety. That feeling can even translate to deeper, emotional illnesses like depression and anxiety.
At Visiting Angels of Visalia, we are dedicated to educating older adults, their families, caregivers, and service providers about fall and injury prevention and providing excellent elder care. We believe that providing elder care will better the lives and overall wellness of our clients.
Download Your Free Safe & Steady Fall Prevention Resource Guide today.
Serving Visalia, Porterville, Lindsay, Hanford, Tulare, Woodville, and the Surrounding Areas
Visiting Angels
VISALIA, CA
1430 S. Mirage Ave.
Lindsay, CA 93247
Phone: 559-562-1161