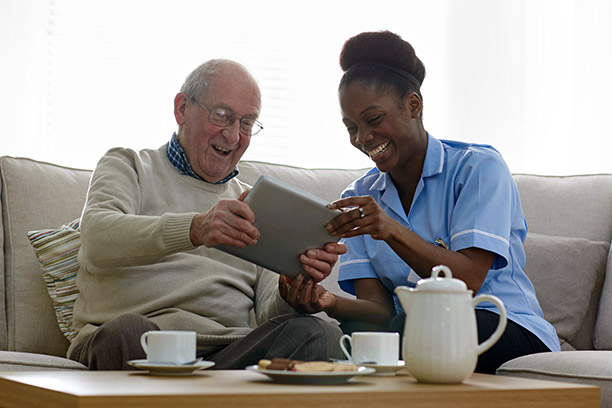 Alzheimer's Care Services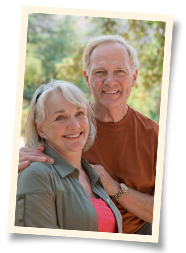 A diagnosis of Alzheimer's or dementia can send your family reeling. What do you do now? Will your loved one need Alzheimer's care services? How long will they be able to live alone? The question seem endless and the answers few and far between. What do you do now?
Of course, consulting with your doctors to start a course of treatment is essential. It is also important to get a handle on the prognosis for your loved one's future. Once you have these basics covered, we invite you to call Visiting Angels Waynesboro to discuss our Alzheimer's care services.
We provide a wide range of care services to assist those with Alzheimer's, dementia and other cognitive disorders. Our caregivers have advanced training in the needs of those with Alzheimer's. Visiting Angels, in conjunction with the Alzheimer's Foundation of America, offers a formal training and qualification program for our caregivers. Our Alzheimer's care services program provides our caregivers with the advanced skills they need to help your loved one maintain their quality of life..
When you work with Visiting Angels for Alzheimer's care services, we can help your family in a variety of ways. If the Alzheimer's is newly diagnosed, you might opt to start with care only a few hours each week. This type of care program allows your family member to develop a relationship and get to know their caregiver before their illness progresses. Establishing care early can help to minimize the stress and anxiety associated with introducing new people into their lives later on.
If you are currently caring for a loved one with Alzheimer's or dementia, our caregivers can provide respite care. Family caregivers need a break and our respite care can provide the assistance you need to run errands, make appointments or simply have some "me time." Don't overlook the importance of respite care for yourself or your family caregiver.
We can also provide around the clock Alzheimer's care services as your loved one's illness progresses. Our caregivers can be on hand to help your family cope with the advanced stages of Alzheimer's or dementia. Our care plans are always custom designed to meet your needs, so just let us know what we can do to help you and your loved one.
Find out more about our Alzheimer's care services by calling our Waynesboro office today at 717-749-0458. You don't have to face a future with Alzheimer's or dementia alone. The team from Visiting Angels Waynesboro will walk this road with you and your loved one.
Serving Waynesboro, Greencastle, & Southern Franklin County
Visiting Angels
WAYNESBORO, PA
10764 Buchanan Trail E
Waynesboro, PA 17268
Phone: 717-749-0458