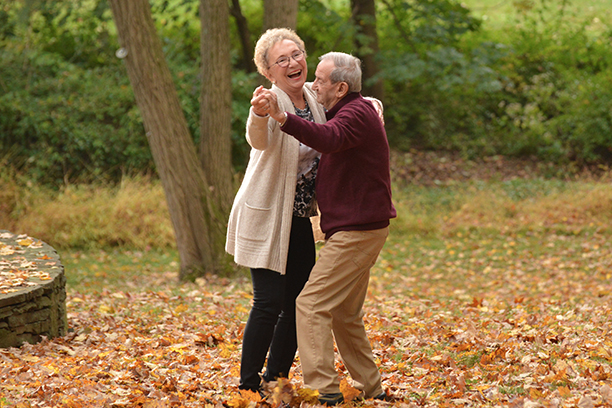 Elderly Companion Care
Elderly Companion Care in Waynesboro
If Mom or Dad loves living alone but seems to be slowing down, now might be the time to look into elderly companion care services. The elderly companion care services provided by Visiting Angels are a great help to many families in the Waynesboro area. They make it possible for individuals to continue living independently while providing peace of mind to their families.
For many families, the decision to choose elderly companion care is based on time. There simply aren't enough hours in the day to meet all of life's commitments. Adult children are caring for their own families, managing careers and taking care of their own homes. When Mom or Dad begins to have trouble taking care of themselves, the kids try to pitch in wherever they can, but it never seems to be enough. The frustration soon begins to grown. This is when elderly companion care services can be a real blessing.
Many of our clients taking advantage of elderly companion care services aren't ready to move to assisted living facilities or in with family. They enjoy their independence and want to keep living in their own homes where they are most comfortable. But little things seem to be holding them back. Our caregivers are here to help with those little things. Our caregivers can make sure your loved ones are grooming themselves properly, eating regularly and taking their medications as needed.
Elderly companion care services provide joyful companionship to individuals who can't get out of the house to socialize. Our services also help individuals who want to get out to events, activities and appointments. Our caregivers can even help your loved one to run errands and do their shopping.
Whether you need full or part time companionship, our elderly companionship care can be customized to meet your needs. We always develop custom care plans that are designed to meet each individual's health and well-being concerns. Simply let us know how we can help your loved one to retain their quality of life and we will make sure it happens.
You can learn more about elderly companion care services by calling our Waynesboro office at 717-749-0458. We look forward to helping your loved one live an active and robust life.

Serving Waynesboro, Greencastle, & Southern Franklin County
Visiting Angels
WAYNESBORO, PA
10764 Buchanan Trail E
Waynesboro, PA 17268
Phone: 717-749-0458