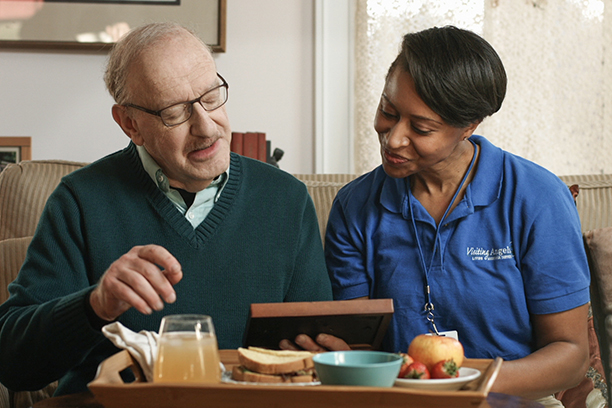 Respite Care in Westchester County, NY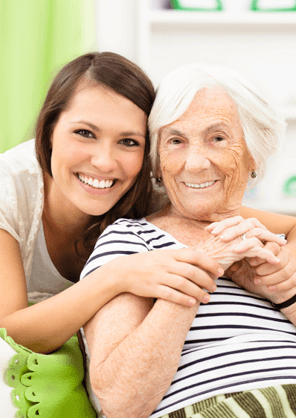 Taking on the role of family caregiver is rewarding and filled with opportunity to create memories and share moments you'll always remember. However, caring for someone who depends on you daily can be demanding and challenging. To provide the best possible care, you need to be sure you are also taking good care of yourself. At Visiting Angels® White Plains, our respite care services allow family caregivers the time they need to rest, recharge, and tend to other responsibilities in Westchester County, NY.
Offering Respite Care in Westchester County, NY For Family Caregivers
Family caregivers often wear many hats, caring for multiple households, working jobs outside the home, and caring for their own families and children. Without time to take a breath and recharge, many family caregivers experience caregiver stress and burnout that affects both the caregiver and their loved one.
With respite care from Visiting Angels White Plains, family caregivers in Westchester County, NY have access to compassionate care for their loved ones while they take a moment for themselves. Whether your loved one needs care while you're on vacation or you're feeling overwhelmed and need some time to yourself, our respite care from Visiting Angels White Plains is the answer.
Respite Care from Visiting Angels White Plains
At Visiting Angels White Plains, we tailor our services to the needs of seniors and their family caregivers. We offer a wide variety of non-medical services ranging from mobility assistance and companionship to specialized dementia and Alzheimer's care. We can even provide overnight services so that you can get some much needed sleep.
Our respite care services for seniors in Westchester County, NY include:
Temporary Care. When an emergency comes up, or you need time for a vacation, temporary care provides your loved one with the care they need until you return.
Part-Time Care. This form of care provides ongoing care regularly, typically for a few hours each week. This allows family caregivers scheduled time off to make appointments, run errands, exercise, or enjoy some downtime.
Support Care. Support care brings assistance to the family caregiver, lightening their load and offering help where needed.
Respite Care Consults for Westchester County, NY Families
Locally owned and operated, Visiting Angels White Plains provides quality respite care for families in Westchester County, NY, White Plains, Rye, Scarsdale, Yonkers, Tarrytown, and the surrounding areas. Our caregivers are compassionate, capable, and committed to ensuring seniors and their families have the help they need when they need it. And we make it easy to get started. Just call our office today to schedule a free care consult. We'll visit to learn how we can help you and your loved one, and design a customized care plan that offers the support you both need.
Ready to learn more about our respite care services for families in Westchester County, NY? Call Visiting Angels White Plains today at (914) 696-4200 to schedule a free in-home consultation.
Serving Westchester County
Visiting Angels
WHITE PLAINS, NY
4 W Red Oak Ln #112
White Plains, NY 10604
Phone: 914-696-4200
Fax: 914-696-4201