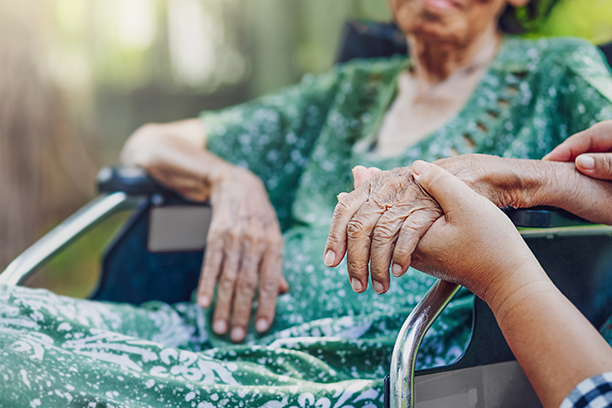 About Senior Care from Visiting Angels of Albany, NY
Since 1998, Visiting Angels has grown to be one of the nation's leading senior care agencies. Families from Albany, Schenectady, Saratoga, Rensselaer, Columbia, and Greene County look to us to help their seniors maintain their independence and dignity through our care. Owners Robert Coan R.N. and Rob Bertram R.N. believed that the senior population was underrepresented and underserved. They constantly saw seniors in nursing homes all alone and were looking to break that cycle. With their knowledge of the healthcare field along with their military experience, they could make a positive impact on the community and help local seniors live fulfilling and happy lives.
For seniors, the opportunity to live at home is incredibly important. Through our home care services, we want to provide that opportunity. We've curated a strong and professional staff that understands the importance of open communication. No matter what questions you may have, we can help you find an answer.
About Our Senior Care Staff: Providing Services in Albany, Schenectady, and Surrounding Areas
Director of Personnel Rob Bertram, RN, has over twenty years of experience in healthcare. After serving in the U.S. Army, Rob began his career as a caregiver in nursing homes and private-duty homecare, while pursuing a degree in Nursing from Maria College of Albany. As a registered nurse, Rob has specialized in emergency, cardiac and elder care at some of the most prestigious hospitals on the East Coast. Rob's primary responsibility is managing personnel, but he oversees all our business operations.
Director of Care Services Robert Coan, RN, has over twenty years of experience in the healthcare field. He began his career as a caregiver for the disabled. Robert served as a medic in the U.S. Navy, caring for critically injured soldiers on the battlefields of Iraq during Operation Desert Storm. After attaining licensure as a Paramedic, he received his Nursing Degree from Excelsior College of Albany in 1999. As a Registered Nurse, Robert specialized in intensive care, emergency, and elder care at major hospitals from San Diego, CA to Long Island, NY. Robert spearheads new case management while supervising our established cases and building our reputation in the area.
Our entire staff at Visiting Angels of Albany shares a passion and dedication to serving the needs of seniors and the disabled of the Capital District. We are proud to be at your service - providing the absolute best senior care and peace of mind for our clients and their families.
Call Visiting Angels of Albany for your free senior care in-home assessment today at 518-389-2999.
Serving the Capital District
Visiting Angels
ALBANY, NY
125 Wolf Road #503-1
Albany, NY 12205
Phone: 518-389-2999
Fax: 518-389-2521