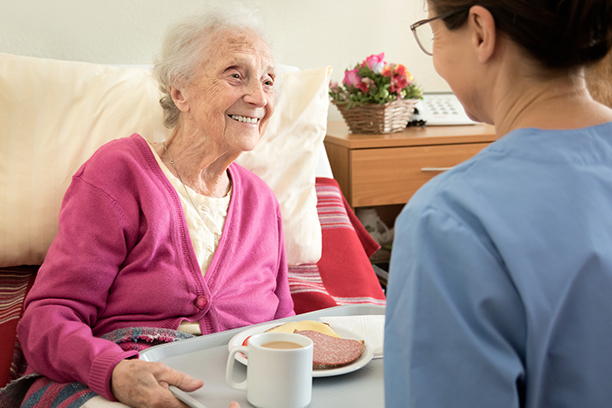 Senior Centers
Albany County
Albany Jewish Community Ctr.
340 Whitehall Road
Albany, NY 12208
Claire Sigal: 438-6651 Ext. 112

Altamont Senior Citizens
106 Fairview Avenue, PO Box 212
Altamont, NY 12009

Bethlehem Senior Citizen Services
445 Delaware Avenue
Delmar, NY 12054

Cohoes Multi-Services Senior Citizens Center
10 Cayuga Plaza
Cohoes, NY 12047
Michael Cooley: 235-2420

Colonie Senior Citizens Club
6 Winners Circle
Albany, NY 12205

Colonie Senior Service Centers
6 Winners Circle
Albany, NY 12205
Kelly Mateja: 459-2857 ext. 308

Hart Social Center
6 Winners Circle
Albany, NY 12205

Helderberg Senior Citizens
PO Box 18
Hiawatha Grange
Westerlo, NY 12193
Maria Schorle: 797-3652

Hilltowns Senior Citizens
PO Box 24
Berne, NY 12023

Lisha Kill Senior Citizens Club
1653 Central Avenue
Albany, NY 12205

Louise Corning Senior Center
25 Delaware Avenue
Albany, NY 12210
Penny Willis: 465-3325

Menands Senior Citizens Club
21 ½ North Lyon Avenue
Menands, NY 12204

New Scotland Senior Citizens Ctr.
113 State Farm Road
Voorheesville, NY 12186
Lois Crounse-Bristol: 765-2604

St. Francis de Sales Senior Citizens Group
1 Maria Drive
Loudonville, NY 12211

Senior Projects of Ravena
PO Box 142
9 Bruno Boulevard
Ravena, NY 12143
Mrs. Terri Albano: 756-8593

South Mall Towers Meal Site
101 South Pearl Street
Albany, NY 12207
Reservations: 463-0294

Towers of Colonie Silver Streakers
420 Sand Creek Road
Albany, NY 12205

Town of Guilderland Senior Citizen Service
Town Hall - Western Avenue
Guilderland, NY 12084
Cindy Wadach, 356-1980
Village of Colonie, Herbert B. Kuhn Center
2 Thunder Road
Albany, NY 12205
Joan Leak, 869-7172
Watervliet Senior Citizens Center
1501 Broadway
Watervliet, NY 12189
Teresa Ashline, 273-4422
Westview Senior Center
680 Central Avenue
Albany, NY 12206
Joy Hicks: 482-2120
Wyman Osterhout Community Center
Route 85
New Salem, NY
Shirley Wright, President: 765-2117
Norma Walley, Program Coordinator: 439-1702
Rensselaer County
Eastern Area Senior Service Center
PO Box 161 Community Avenue
Berlin, NY 12022
Sherri Keller Willis, Director
Jeanette Libenow, Assistant
658-2141
Edward C. Swartz Southern Tier Senior Center
1800 East Schodack Road
Castleton, NY 12033
Barbara Fausner, Aging Services Director
477-6581
Hoosick Area Senior Service Center
69 Church Street
Hoosick Falls, NY 12090
Kathy Bugbee, Director
686-7561
Rensselaer Senior Center
East and Herrick Streets
Rensselaer, NY 12144
Gloria Fonda, Director
463-2166
Troy Area Senior Service Center
19 3rd Street
Troy, NY 12180
Susan Aluck, Director
270-5348
Saratoga County
Ballston Area Seniors
310 North Line Road
Ballston Spa, NY 12020
Fred Peter 885-6740
Burnt Hills/Ballston/Charlton Senior Citizens
Burnt Hills United Methodist Church
816 Saratoga Rd., Route 50
Burnt Hills, NY 12027
Lew Greene 399-5144
1st & 3rd Thursday @ noon
Corinth Senior Citizens Center
22 Hamilton Avenue
Corinth, NY 12822
Laurie Crossman 654-2040
Monday-Friday 8:00 a.m.-3:00 p.m.
Galway Senior Citizens Club
Galway Town Hall
Route 147
P.O. Box 143
Galway, NY 12074
Austin McGrath - 882-5425
1st and 3rd Thursdays at 1:00 p.m.
Greenfield Senior Club
Greenfield Community Center
Greenfield Center, NY 12833
Richard DeChants: 893-2767
2nd & 4th Thurs. of Month @ 1:00 p.m.
(Age 50 & over)
Halfmoon Senior Citizens Center
Lower New Town Road
Halfmoon, NY 12065
Eileen Pettis: 371-3892
Meeting 1st Wed. @ 1:00 p.m.

Malta Community Center
1 Bayberry Drive
Malta, NY 12020
899-4411

Malta Senior Citizens.
Joan Sweeney, President 899-2827
Meeting 1st Monday at 10:30 a.m.

Mechanicville Area Senior Center
178 North Main Street
Mechanicville, NY 12118
Carmella Dunn, President 664-7877
2nd Tuesday at 1:30 p.m. Sep-June
Moreau Community Center Seniors
144 Main Street
South Glens Falls, NY 12803
Jeanne Guthiel 792-6007
Monday-Friday 8:00 a.m.-4:00 p.m.
Northumberland Senior Center
Gansevoort Town Hall
Gansevoort, NY 12831
Gerald Peterson 798-0838

Old Saratoga Seniors Club
Schuylerville, NY 12871
American Legion Clancy St.
Jim Harris & Marie Burch
Membership 695-3322
2nd and 4th Tuesdays
Quaker Springs Sunshiners
Quaker Springs Firehouse
Schuylerville, NY 12871
Joyce Hulka - 584-2758
2nd Monday of each month @ Noon
Sacandaga Senior Citizens
Edinburg Town Hall
47 Military Rd.
Edinburg, NY 12134
Kay Payne: 863-6221
2nd & 4th Fridays-1:30 p.m.
Saratoga Springs Senior Center
5 William Street Saratoga Springs, NY 12866
Bill Davis 584-1621
Senior Citizens of Moreau
Eagles Club
3rd & Main Street
South Glens Falls, NY 12803
Marion Bepar, President: 792-5032
Shenendehowa Senior Citizens
6 Clifton Common Court
Clifton Park, NY 12065
Maia Newman: 383-1343
Joseph Ferrone, President
Monday-Friday 9:00 a.m.-4:00 p.m.
Waterford Senior Center
Civic Center
35 Third Street
Waterford, NY 12188
Barbara Major, Director: 235-8500
Val Seneck, president: 235-9507
Monday-Thursday 12:00 - 4:00 p.m.
Wilton Senior Citizens
Wilton Senior/Youth Center
18 Traver Road
Wilton, NY 12831
Kay Lant, President: 587-6363
Tues. & Thur. 9:00 a.m.-3: 00 p.m.

Schenectady County
Duanesburg Senior Dining Center
Our Lady of Fatima Church
1713 Alexander Road
Delanson, NY 12053
Debra Gallup, Director
895-2662
Glenville Senior Center
32 Worden Road
Glenville, NY 12302
Cindy Amell, Director
374-0734
Scotia-Glenville Meal Center
32 Worden Road
Glenville, NY 12302
Phyllis Gatta, Director
393-1946
Jewish Community Meal Center
2565 Balltown Road
Schenectady, NY 12309
Sharon Kasman, Director
377-8803
Mt. Pleasant Meal Center
1014 Ostrander Place
Schenectady, NY 12303
Margo Mahoski, Director
393-5254
Rotterdam Senior Citizens Center
2639 Hamburg Street
Schenectady, NY 12303
John DeGeorgio, Director
356-1561
St. Stephen's Meal Center
1229 Baker Avenue
Schenectady, NY 12309
Cindy Smith, Director
393-6506
Summit Towers Meal Center
720 Albany Street
Schenectady, NY 12307
Sandra Horton, Director
346-4800
Ten Eyck Meal Center
375 Broadway
Schenectady, NY 12305
Rachel Jackson, Director
374-5511
West Rotterdam Junction Senior Center
2 Putnam Street
(behind St. Margaret of Cortona Church)
Rotterdam Junction, NY 12150
Betsy Ricker, Director
*The list above does not represent any endorsement of any facility or service. Visiting Angels in Albany, New York is providing this list as a public service to the community. Homecare is a very serious issue and thorough research should be conducted when considering any facility or service.
Visiting Angels in Albany, New York provides senior homecare in Albany, Troy, Schenectady, Clifton Park, Niskayuna, East Greenbush, Rensselaer, Selkirk, Latham, Rotterdam, Colonie, Mechanicville, Loudonville, Scotia, Ballston Spa, Delmar, Menands, Watervliet, Glenmont, Guilderland, Saratoga Springs, Schodack, Altamont, Amsterdam, Ashland, Athens, Averill Park, Ballston Lake, Berne, Bethlehem, Burnt Hills, Brunswick, Cairo, Catskill, Castleton on Hudson, Chatham, Claverack, Cobleskill, Coeymans, Cohoes, Coxsackie, Delanson, Duanesburg, East Berne, East Durham, East Schodack, Feura Bush, Galway, Ghent, Glenville, Green Island, Greenport, Greenville, Halfmoon, Hannacroix, Hudson, Kinderhook, Knox, Malta, Nassau, New Baltimore, New Scotland, North Chatham, North Greenbush, Philmont, Poestenkill, Ravena, Rensselaerville, Rexford, Rotterdam Junction, Sand Lake, Schodack Landing, Schoharie, Slingerlands, South Bethlehem, South Westerlo, Stephentown, Stillwater, Stuyvesant, Valatie, Voorheesville, Waterford, West Coxsackie, West Glenville, West Sand Lake, Westerlo, Wilton and Wynantskill, New York.
Serving the Capital District
Visiting Angels
ALBANY, NY
125 Wolf Road #503-1
Albany, NY 12205
Phone: 518-389-2999
Fax: 518-389-2521