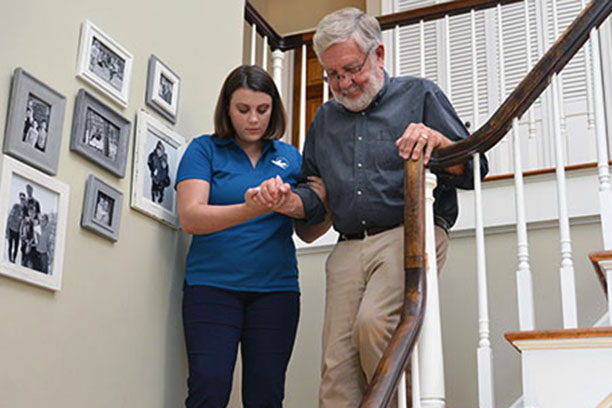 Safe and Steady Elder Care Fall Prevention Program in Albany, NY and Surrounding Areas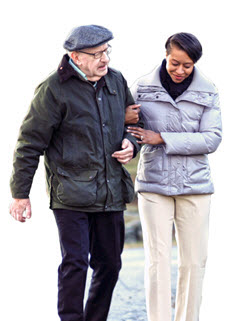 As we get older, there are many changes in our bodies, minds, and lifestyles. One change that strikes fear among the senior community is an increased chance of falling. The NCOA (National Council on Aging) reports that one in four Americans aged 65+ fall each year. To beat the odds, it is key to identify risk factors early.
Falling: The Risk Factors
The risk factors of falling can fall into three different categories: physical conditions, medical problems, or the home environment. A senior can often have multiple risk factors from two, or three, categories at the same time. Multiple risk factors correlate to an increased chance of falling. Risk factors include arthritis, poor eyesight, dehydration. Noticing risk factors early lowers the chance of falling and prevents physical and mental difficulties in the future.
Physical Effects of Falling
A fall can signal other physical problems including concussions, fractures, and a broken hip. Each injury can permanently affect a senior's life and diminish their independence. Over 800,000 people are hospitalized every year due to falls. If their injuries are severe, some may remain in long-term elder care recovery centers for up to a year. Some may never be able to go home again.
Mental and Social Effects of Falling
Just the fear of falling can affect a senior emotionally and socially. It can encourage a senior to decline invitations to social events and family functions. As a result, they can become distant to their friends and family. Being out of those with the people they love most can cause feelings of loneliness, sadness, depression, and anxiety.
Through our Fall Prevention Program, we seek to educate seniors and older adults through elder care about the dangers of falling. Being proactive prevents injuries and keeps Albany seniors safe. We believe this elder care program is crucial to the betterment of our clients.
Download Your Free Safe & Steady Fall Prevention Resource Guide today.
Serving the Capital District
Visiting Angels
ALBANY, NY
125 Wolf Road #503-1
Albany, NY 12205
Phone: 518-389-2999
Fax: 518-389-2521