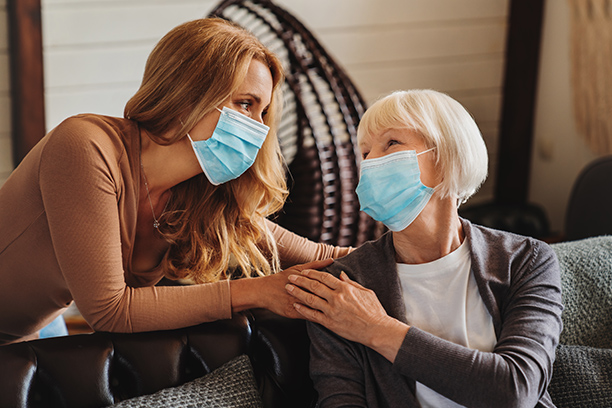 Home Care Services in Nowata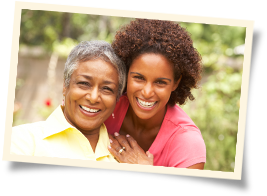 Physical changes are part of growing older. It may take a little longer to stand up and find your balance. Judging distance becomes a little trickier, and once-easy tasks now take more effort. While these changes are natural, they increase the risk of falls and serious injury for seniors. At Visiting Angels® Bartlesville, we provide customized home care services with fall prevention for seniors in Nowata, OK, and the surrounding areas.
Fall Prevention Tips & Home Care Services for Nowata Area Seniors
Bringing fall prevention into your home can reduce the risk of falls dramatically, keeping you safe and protecting your ability to age in place long-term.
Start with these helpful tips from Visiting Angels Bartlesville:
Adopt an active lifestyle. Adding exercise into your daily routine can improve balance and flexibility, tone muscles, and increase muscle mass. Swimming, walking, yoga, and gardening are all popular activities for older adults. Before adding or changing your exercise routines, be sure to check with your doctor.
Assess your home for hazards and make modifications. Look for risks that can lead to falls, such as clutter, loose railings, and slippery floors, and make the necessary changes. Other easy ways to make the home safer include adding grab bars in the bathroom, reflective tape on stairs, and putting frequently used items within easy reach for daily use.
Arrange home care services. A professional caregiver can assist with daily tasks, personal care, and mobility, reducing the risk of falls at home.
At Visiting Angels Bartlesville, we recognize the importance of fall prevention for seniors. That's why it's included in a wide range of our home care services for the Nowata area, including:
Personal care - Bathing, toileting, dressing, and grooming
Companion care - Housekeeping, cooking, and organizing
Mobility assistance - Walking, using stairs, getting out of bed
Transitional care - Temporary assistance while recovering from illness or injury
Fall prevention is also an integral part of several other programs, including respite care, memory care, and palliative care.
About Visiting Angels Bartlesville
Visiting Angels Bartleville is a locally owned and operated home care agency serving seniors in Nowata, Dewey, Ramona, and the surrounding areas.
We offer free in-home consultations, flexible scheduling, and compassionate caregivers committed to providing experienced care with dignity and respect. We customize our home care services to every client's individual needs, and services can be added or removed as needs change.
Learn how home care services help seniors in Nowata by calling Visiting Angels Bartlesville today and scheduling a free in-home consultation.
Serving Bartlesville, Dewey, Nowata and Ramona
Visiting Angels BARTLESVILLE, OK
1401 SE Washington Blvd
Bartlesville, OK 74006
Phone: 918-333-7400
Fax: 866-576-2012