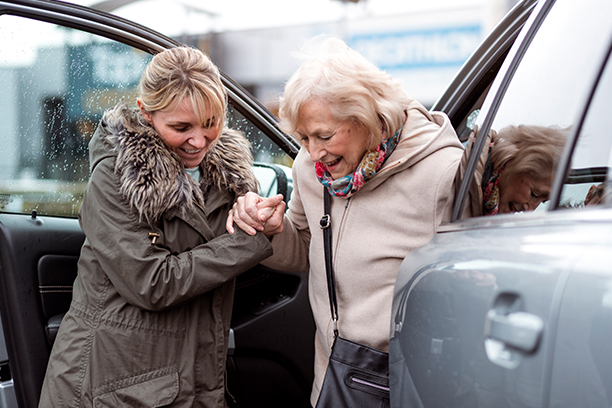 Our Staff
Chenoa Smith- Agency Director- Bartlesville Office
Chenoa Smith has an amazing life. She has seven… yes seven… adopted children. WOW! She chose to become the mom of 7 kids who needed a mom. How cool is that? She was a stay at home mom for 12 years before taking the job with Visiting Angels, and we were so impressed with her character, how could we do anything but hire her? She looks forward to seeing the people she works with, absolutely loves working with them- that's her talking! She loves to sew, make boutique bows and read. Most of all, God takes first place in her home and in the lives of her family members.
The normal stuff: Chenoa grew up in Foyil, Oklahoma as one of 17 adopted children. She loves life, and she says her favorite Bible verse is Isaiah 9:6- "For unto us a child is born, unto us a son is given: and the government shall be upon his shoulder: and his name shall be called Wonderful, Counselor, The mighty God, The everlasting Farther, The Prince of Peace." She believes this verse best sums up who her Savior is.
David Currie- Client Care Manager- Bartlesville Office
David is the Boy Scout of the office. He revels in his work, always trying to find new ways to go the extra mile for whoever he works for. Some would say he's TOO nice, but not him. He considers it to be a personal goal to strive for a flawlessly kind and supportive attitude. David understands the value of a long-term professional relationship, advocating for his caregivers and clients alike. He loves it when he can form a positive rapport with someone. He likes to volunteer for close friends and relatives and enjoys playing games with them when he can. When he has time to himself, he finds joy in hiking, fishing, playing or listening to music, and working on his truck or other household construction projects.
The normal stuff:
David has lived in the Bartlesville / Tulsa area his whole life, though he has traveled far and wide. He has family all over the country, even some in Australia! David has many accomplishments in the hospitality industry, having worked as a private caregiver, a certified nurse's aide to a facility, and as a home health aide for Visiting Angels. Before becoming an aide, David worked in customer service and sales. Now, he sells "good health" to everyone he can.
Destanie Harris- Client Care Manager- Bartlesville Office
Destanie is from the small town of Dewey and always has been. She also grew up in Wann Oklahoma on her Grandpa's farm. Destanie's Grandparents are the reason she decided to get into healthcare at a young age. While she was in high school she decided to go to Tri County Tech to get her CNA license at the age of 16 and has been working as a CNA since. Destanie has 2 dogs that are her children so when she's not with her dogs she's with her family and friends (Mainly her little sister). also loves summer time so she can enjoy the lake!
The normal stuff:
Dusty Mackey- Client Care Manager- Bartlesville Office
Dusty was born in Garland Texas. At age 19 She got her CNA licenses and was going to go work on an Indian reservation but things changed and she moved to Bartlesville, Oklahoma. A few years later she met her husband and became a mom. After that Dusty started in home health and has been doing it for 20 years now. Dusty loves getting to know people her clients and listen to their stories.
The normal stuff:
Dusty's family is important to her. Dusty loves to spend time with her family playing card games and doing outdoor activities. Dusty is married to Bart. They met in their mid 20s working at Walmart together. Dusty has 3 kids- Bayne, Dalton, and Boston. She also has a daughter-in-law named Melissa; she is married to her oldest son Bayne.
Serving Bartlesville, Dewey, Nowata and Ramona
Visiting Angels
BARTLESVILLE, OK
1401 SE Washington Blvd
Bartlesville, OK 74006
Phone: 918-333-7400
Fax: 866-576-2012