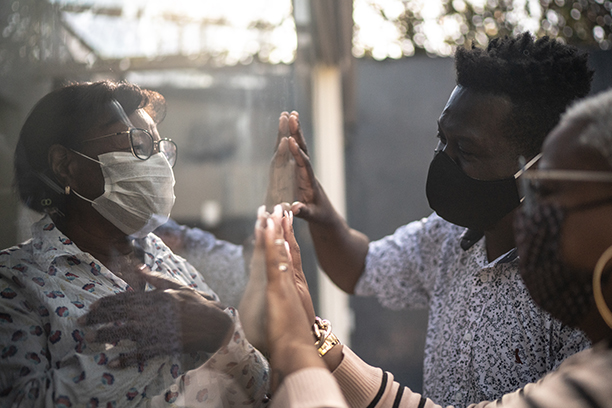 Our Staff
De Ritter- Agency Director, Bartlesville Office
De became the agency director at Visiting Angels in Bartlesville in August of 2014 after spending many years as a classroom educator and Special Education teacher. She has a HUGE heart for people and is dedicated to providing hope for the families of the care recipients we serve! She likes camping out in Bella Donna (that's the name of her camper), reading, birding and pretty much spending as much time hanging out with her family as she can. Oh yeah, and the people that work for her think she's awesome!
The normal stuff: De has lived in several different places, none of them famous but all of them important. She is married to Dwight, and loves being a mom to her kids, Jenna and her husband Garret, and her late son Cole, as well as doting on her grandson Hollis and granddaughter KayDe.
Kasey Chambers-Client Care Manager, Bartlesville Office
Kasey has trouble sitting still. He loves working, whether it's in our office, or doing odd jobs, or working on old cars or motorcycles… He actually has multiple projects going on at any given time! Before working at Visiting Angels, he worked in a facility as an aide. What Kasey loves most about working for Visiting Angels is simply being able to deal with a client who is unhappy about something, and then working to find some kind of happiness or peaceful resolution for the client, care recipient or their family. That, he says, will make the whole week a good one for him.
The normal stuff: Kasey grew up in the Bartlesville/Dewey area, and he's like a lot of guys. He likes old cars and motorcycles. His grandparents were both in the Navy, so some of his childhood he was raised by his grandparents (his dad's father was also in the military- so thanks to Kasey's family for all of the service!)
Chenoa Smith- Client Care Manager, Bartlesville Office
Chenoa Smith has an amazing life. She has seven… yes seven… adopted children. WOW! She chose to become the mom of 7 kids who needed a mom. How cool is that? She was a stay at home mom for 12 years before taking the job with Visiting Angels, and we were so impressed with her character, how could we do anything but hire her? She looks forward to seeing the people she works with, absolutely loves working with them- that's her talking! She loves to sew, make boutique bows and read. Most of all, God takes first place in her home and in the lives of her family members.
The normal stuff: Chenoa grew up in Foyil, Oklahoma as one of 17 adopted children. She loves life, and she says her favorite Bible verse is Isaiah 9:6- "For unto us a child is born, unto us a son is given: and the government shall be upon his shoulder: and his name shall be called Wonderful, Counselor, The mighty God, The everlasting Farther, The Prince of Peace." She believes this verse best sums up who her Savior is.
Teresa Hopkins- Client Care Manager, Bartlesville Office
Teresa was born in Coffeyville, KS and raised in Caney, KS. She has always lived in the area. Teresa has always had a passion for the elderly. Four years ago she move to Copan, OK and built a new log home. She enjoys the outdoors, camping, riding motorcycles and visiting with friends and family. Most of all, she loves time with her husband and grandson's.
The normal stuff: Teresa is married to Vince, and they have 2 children- Stephanie and Jacob. She has 4 grandson's- Thane, Brody, Chase, and Logan. Teresa has a sincere love for people and animals. Before working for Visiting Angels she owned her own Optical Business in Coffeyville, KS, and was an optician for 9 yrs. Teresa has worked in medical offices and other home health agencies as well.
Serving Bartlesville, Dewey, Nowata and Ramona
Visiting Angels
BARTLESVILLE, OK
1401 SE Washington Blvd
Bartlesville, OK 74006
Phone: 918-333-7400
Fax: 866-576-2012