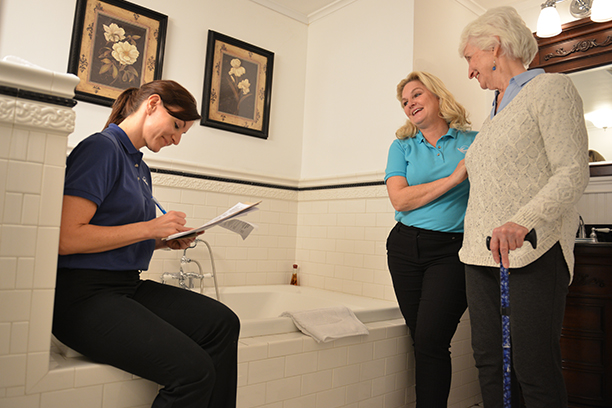 How Transitional Care in Bartlesville Reduces Hospital Readmissions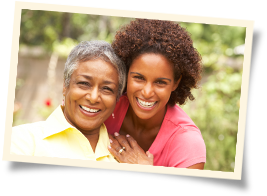 Ready-Set-Go Home with Transitional Care
It's an unfortunate reality that many seniors who go to the hospital for treatment are at risk of readmission within 30 days of returning home. These readmissions can put a tremendous amount of emotional, physical, and financial strain on seniors and their families in Bartlesville, but our transitional care program at Visiting Angels® Bartlesville can help.
What Leads to Hospital Readmissions?
Though every patient has their own story to tell, there are common factors that increase the risk of hospital readmission among the elderly population here in Bartlesville. The biggest factor by far is that many seniors can't physically follow the directions they've been given by their medical team. Simple things like bathing and getting dressed in the morning, exercising their joints, or following a specific diet can prove too challenging for seniors who are still regaining their strength after a major medical event, which is why it's so important to have some kind of external support in place.
How our Transitional Care at Visiting Angels Bartlesville Can Help
When your loved one in Bartlesville is recovering after a hospital stay, our transitional care professionals will be there every step of the way. In fact, our Ready-Set-Go Home program features a three-prong approach so we can provide the most comprehensive care plan possible for each client.
If you choose Visiting Angels Bartlesville for your relative's post-hospital care, they'll benefit from the following support systems:
In hospital support - The best way to prepare for a transition from the hospital is to start the process sooner rather than later. By bringing us on board while your relative is still in the possible stages, you'll gain a partner who will support your family in your discussions with hospital staff and give you advice on how to prepare your loved one before they leave the facility.
In home support - Whenever your loved one needs a helping hand at home, we'll be there. Our caregivers can provide experienced non-medical care, assisting your loved one with basic tasks and encouraging them to follow their post-discharge instructions. We can also monitor how your loved one is doing and identify possible complications.
In office support - In addition to our caregivers, we also have a talented team of office staff who can arrange important deliveries, transport, and other services to facilitate a smooth recovery.
To learn more about our transitional care program and how we've helped seniors in Bartlesville, Nowata, Dewey, and Ramona, call Visiting Angels Bartlesville today.
Serving Bartlesville, Dewey, Nowata and Ramona
Visiting Angels
BARTLESVILLE, OK
1401 SE Washington Blvd
Bartlesville, OK 74006
Phone: 918-333-7400
Fax: 866-576-2012