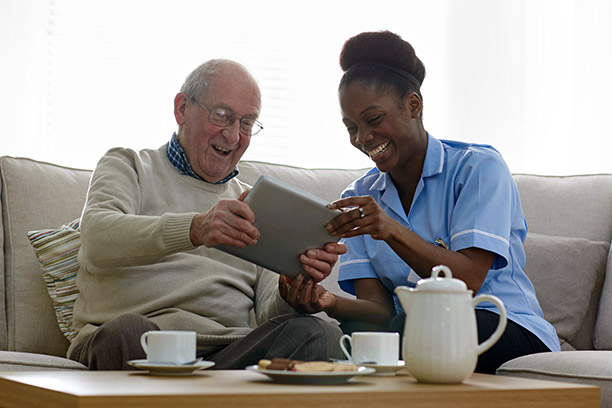 Alzheimers Care Professionals and Services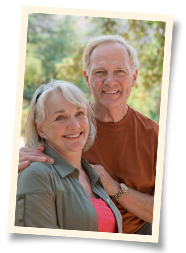 Visiting Angels Bensalem PA is one of the leading sources for Alzheimers care services in Lower Bucks County. Families throughout the area rely on Visiting Angels Bensalem PA for our care services and Alzheimers care professionals. With specially trained and experienced Alzheimers care professionals, Visiting Angels Bensalem PA offers quality care and peace of mind to families coping with the effects of Alzheimers and dementia.
At Visiting Angels Bensalem, PA, we understand that your family is facing a difficult time. Whether you are dealing with a new diagnosis or your loved one is coping with the later stages of their illness, the assistance of an Alzheimers care professional can help ease the level of stress in your life. If you have been functioning as your loved one's primary caregiver, you are facing an especially difficult road. You are stretched thin by the conflicting demands of your loved one's illness and your own life and obligations. Let our Alzheimers care professionals help you find some peace of mind.
Our Alzheimers care professionals have participated in an advanced training and qualification program. Developed in conjunction with the Alzheimers Foundation of America, this training program was specially designed to provide our Alzheimers care professionals with the skills necessary to provide quality care to those with Alzheimers or dementia. It is the first of its kind in the nation and sets our Alzheimers care professionals apart from other in home care providers.
Making the decision to keep your loved one with Alzheimers or dementia at home is not an easy one. With help from our Alzheimers care professionals, your loved one can continue enjoying their daily routines, remain among familiar surroundings, and avoid the stress and anxiety that often comes with a move to assisted living facilities. Visiting Angels Bensalem PA provides a wide range of Alzheimers and dementia care services. Our services are available on an as needed basis. This means we can provide care just a few hours a week or we can provide 24/7 live in care. Simply let us know the scope of care your loved one requires and we will meet your needs. As your loved one's illness progresses, we can adjust the care plan to meet their changing needs. Our Alzheimers care professionals understand the need for this type of flexibility and will work with you to ensure all your needs are met.
To learn more about our Alzheimers care professionals and our Alzheimers and dementia care services, please call our Bensalem PA office today.
Serving Bensalem and Lower Bucks County, PA
Visiting Angels
BENSALEM, PA
2257 Bristol Pk
Bensalem, PA 19020
Phone: 215-633-0377
Fax: 215-633-0977