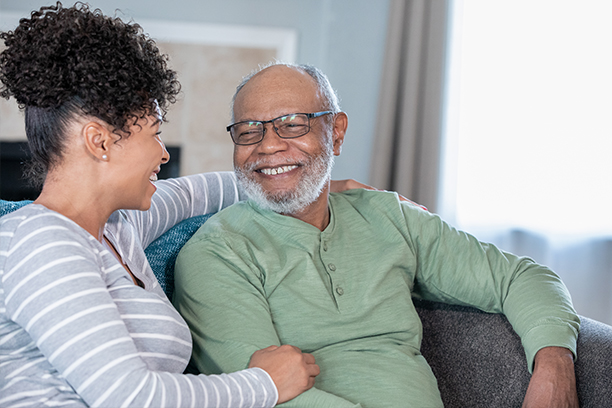 We're Proactive
Proactive At Home Assisted Living in Bensalem PA
When your family is in need of at home assisted living services, we invite you to call Visiting Angels Bensalem PA. We are the trusted source for assisted living services provided at home. It isn't necessary to move your loved one to an unfamiliar facility. Keep them at home, close to you, where you can take an active role in their caregiving experience. Visiting Angels Bensalem PA provides top quality at home assisted living care to families throughout Lower Bucks County.
When you choose Visiting Angels Bensalem PA as your at home assisted living provider, you can be confident your loved one will receive top quality care at all times. We hire only the most experienced caregivers to join our team. They understand the importance of providing care with patience, dignity and respect. Our caregivers will treat your loved one with the utmost care as they ensure your loved one thrives with our at home assisted living services.
The Visiting Angels Bensalem PA team is dedicated to a proactive approach to at home assisted living services. We know you are putting your trust in our team to provide the finest care possible. We won't let your loved one get "lost in the shuffle." Part of our commitment to you is that we will anticipate your loved one's needs. By not just reacting, but anticipating, your loved one's needs, we can ensure your loved one is happy, healthy and safe at all times.
Our proactive care includes a system of follow up phone calls and at home visits from our service coordinators. Our team will make frequent visits to your loved one and will also call to check in with them. During these follow up visits and calls our service coordinators are looking for signs of change in your loved one's health and behavior. We are also checking to make sure your loved one is comfortable with their caregiver. If there are any questions or areas of concern, we will do whatever is needed to make things right.
Proactive care with open lines communications help to ensure you receive the best at home assisted living services. We invite you to call our Bensalem PA office today to learn more about our at home assisted living services.
Serving Bensalem and Lower Bucks County, PA
Visiting Angels
BENSALEM, PA
2257 Bristol Pk
Bensalem, PA 19020
Phone: 215-633-0377
Fax: 215-633-0977