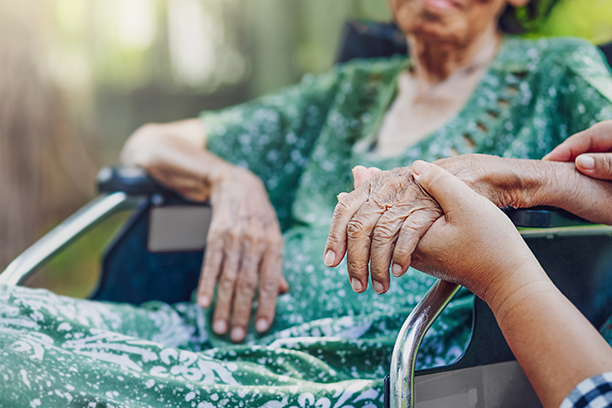 Elderly Companion Care
Elderly Care for Your Loved One in Bensalem PA
It can be difficult for the elderly to ask for assistance. They don't want to be a burden to their family members, neighbors or friends. When their adult children live across the state or across the country, the need for assistance becomes even more challenging. They wonder who to call when they need help. Visiting Angels Bensalem PA is proud to be the choice for quality elderly care in Bensalem, Lower Bucks County, Feasterville-Trevose, Bristol, NE Philadelphia and the surrounding area. If you or a family member needs assistance, call our Bensalem PA office to learn more about our elderly care service.
Asking for assistance shouldn't be seen as a sign of weakness, but instead as a sign of strength. To know our limits and have the courage to ask for help is a great thing. As we age, we naturally need help with some tasks that we used to be able to manage with ease. Elderly care services from Visiting Angels Bensalem PA are here to provide a helping hand with those tasks.
With our companion care services, you or your loved one can continue living safely and independently in the home they love. Don't assume that just because your loved one needs assistance it is time to move them to an assisted living facility. Many older adults can live robust, independent lives with the help of our elderly care services. The elderly care services we provide individuals in the Bensalem PA area can include:
Light housekeeping
Meal preparation and/or diet monitoring
Medication reminders
Assistance getting to appointments
Help with running errands or shopping
Companionship
Visiting Angels Bensalem PA strives to provide elderly care services based on your individual needs. Your individual plan will manage all your needs and will arrange for elderly care services on the days and times that are convenient for your schedule. We can modify your plan as needed, adding or adjusting services and schedules to meet your changing needs.
With elderly care services from Visiting Angels Bensalem PA, it's always about meeting your needs and ensuring you are living your best life. Quality of life and peace of mind; you get both with elderly care services from Visiting Angels Bensalem PA. Call our office today to learn more about our elderly care services.
Serving Bensalem and Lower Bucks County, PA
Visiting Angels
BENSALEM, PA
2257 Bristol Pk
Bensalem, PA 19020
Phone: 215-633-0377
Fax: 215-633-0977