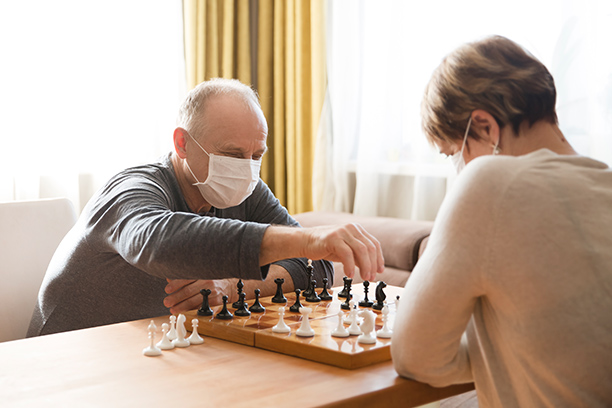 Home Care Assistance for Bensalem Families
---
Over the years, your parent or family member has been there for you, providing love and support every step of the way. Now, they're the ones who need some extra care and attention. While it can be a difficult journey for many families, at Visiting Angels® Bensalem, we can help make the process easier with our home care assistance services.
Our goal is to help your loved one thrive where they're happiest – at home. Whether that means providing a helping hand with cooking, housekeeping and medication reminders, or full-time private duty care, we have the personalized services and compassionate caregivers to meet your love one's needs. It's why families from across Bensalem, as well as Lower Bucks County, Langhorn, Bristol and NE Philadelphia, PA consistently choose us for non-medical home care assistance.
How We Can Help You & Your Loved One
Going down the path of home care assistance is one of those life journeys most people would like to avoid. It's stressful to watch your loved one age, becoming more frail and forgetful. On top of that, you're not sure how they'll respond to a caregiver. Or how a caregiver will respect your loved one's home and personal boundaries.
But at Visiting Angels Bensalem, we've provided home care assistance in thousands of homes across our area. We understand how to meet varying care needs, manage different scheduling demands, and deal with a wide range of personalities. Not only can we help your loved one, but we can become a source of information and support for you. Every step of the way, we're here to answer your questions, address your concerns, and ensure your loved one gets the precise non-medical care and attention they need, when they need it.
How Home Care Assistance from Visiting Angels Bensalem Works
At Visiting Angels Bensalem, we have experience with many different types of situations. If you've been researching home care assistance for some time, we can help with our in-depth consultations and at-home visits. If, however, you're in the midst of an emergency, and your family member will be discharged from a medical facility late in the day, we can respond swiftly to those needs, too. Likewise, we can provide support if your loved one is being transitioned or relocated into your home, as well as with bedside or in-hospital assistance.
At Visiting Angels Bensalem, our approach to home care assistance includes:
Consultations and in-home meetings to discuss the needs of your loved one, as well as budget considerations.
Developing an individualized care plan for your loved one.
Coordinating and assigning appropriate caregivers.
Monitoring your loved one's needs so we can adjust their care plan if necessary.
Remaining in regular communication with you to talk about any questions or new considerations.
Our home care assistance services are available in Bensalem, Langhorn, Lower Bucks County, Bristol, and NE Philadelphia, PA. To learn more about how we can help both you and your loved one, please call our Bensalem office today.
Serving Bensalem and Lower Bucks County, PA
Visiting Angels BENSALEM, PENNSYLVANIA
2257 Bristol Pk
Bensalem, PA 19020
Phone: 215-633-0377