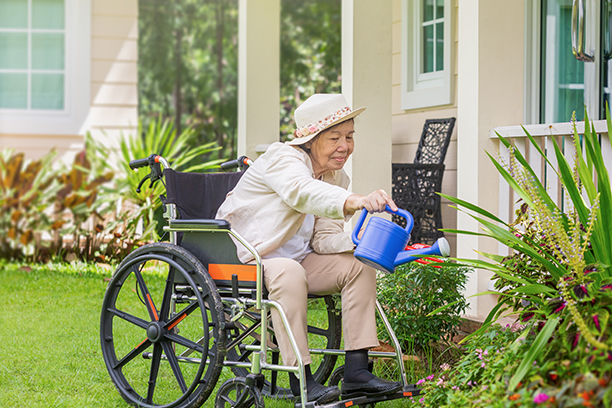 We're Proactive
A Proactive Home Care Agency in Bethlehem PA
Trust, it's such a small word that means so much. When it comes time to choose a home care agency to care for your loved one, it really comes down to that one simple word…trust. Who will you trust to care for your mom, dad, brother or sister? Who will you trust to be your eyes and ears when you are at work or out of town? Who will you trust to alert you when there are changes in your loved one's health?
You can trust Visiting Angels Bethlehem PA to be your home care agency. We are a non-medical home care agency serving families in Monroe County and the surrounding areas. Our mission is to provide families just like yours with professional, compassionate and dignified home care services. Our home care agency is filled with caring professionals who have been in your shoes and understand how difficult it can be to trust someone else to care for a family member.
As a home care agency committed to earning your trust, we have built our business on a foundation of proactive care and open lines of communication. For our home care agency to be successful, we must actively communicate with our clients and their families. Trust is built upon communication. That's why you will find our administrative team and caregivers reaching out to your family on a regular basis to discuss the care of your loved one.
Our caregivers are committed to keeping the lines of communication open with the families they work with. The experience and training our caregivers receive enables them to spot small changes in your loved one's health that can indicate areas of concern. If our caregivers notice anything they believe should be brought to your attention, they will call your family directly or will report back to our office. Our home care agency staff will then reach out to your family to discuss the areas of concern.
Another way we keep the lines of communication open is through our system of follow up monitoring. We are fully committed to the safety and well-being of your loved one. To ensure they are healthy, safe and getting along well with their caregiver, our home care agency team performs regular phone calls and at home visits. These visits and phone calls allow your loved one to voice any concerns. It also provides another set of eyes to look after your loved one's health.
Trust is essential to quality care. We are the home care agency that will provide the best possible care for your loved one. Call our Bethlehem PA office today to learn more about our home care agency and our commitment to proactive care.
Serving Bethlehem, Northampton and surrounding Lehigh Valley
Visiting Angels
BETHLEHEM & NORTHAMPTON,PA
35 E Elizabeth Ave
Bethlehem, PA 18018
Phone: 610-253-6353