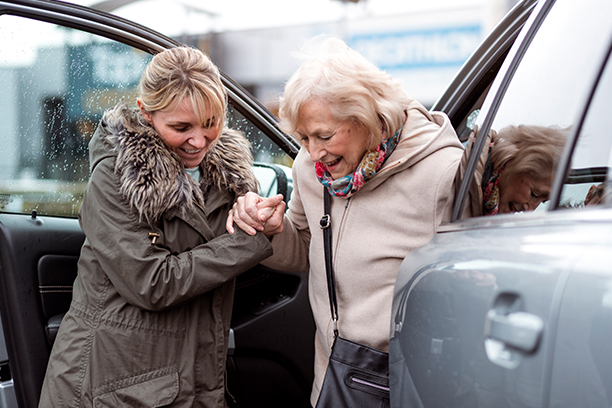 About Visiting Angels
Director of Patient Care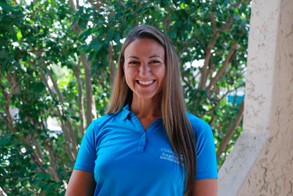 Meet our Director of Patient Care, Claudia Massie! Claudia's role at visiting Angels is to evaluate each new client. She works with each member of the office staff to provide quality and patient-centered care to clients. Claudia grew up in Houston, graduated from Texas A&M University in 2004, and decided to call College Station her home. She has worked with marketing and sales for most of her career and found her passion working with the elderly in hospice for over 5 years. She is a fierce advocate for seniors and serves as President of the Adult Protective Services Board. She lives in College Station with her husband and two children.
---
Client Care Manager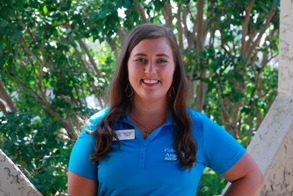 Meet Mikayla, our Client Care Manager. She was raised in the small town of Franklin Texas, where she also graduated. Following that she went on a journey to pursue her dream to play college softball. She has two wonderful parents and a younger brother. Mikayla currently resides in Calvert Texas, with her boyfriend Cade and her two mini–Australian Shepherds. Mikayla has always had a passion for working and serving others, but her heart has always lied with the elderly. She has worked in the Senior Healthcare field for about 2 years, and it is her honor to be able to make sure they are loved and cared for. Mikayla is so extremely blessed to be a part of this amazing team and get to serve wonderful people.
---
Caregiver Relations Manager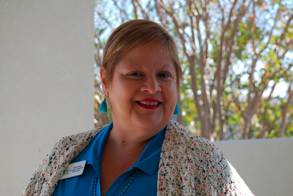 Meet Dollie, our Caregiver Relations Manager! Dollie has been in the field of Social Services for over 30 years. She has experience in Business Administration, Supervision, and Quality Control with State and Federally Funded Programs. She has worked for several Senior facilities in town throughout the years in various capacities. Dollie grew up in a suburb North of Dallas before making Bryan College Station her home. Dollie has been married to her husband for 39 years and has one son and one grandson who she adores. Dollie has often asked herself what her calling is, only to come up with the same answer, Serving others. Dollie has a servant's heart, often leading her to the right place at the right time, serving others.
---
Community Relations Liaison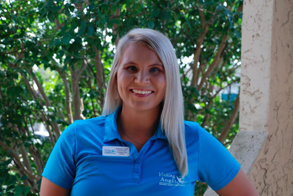 Meet Makayla, our Community Relations Liaison. Makayla grew up in a small town called Buffalo, Tx. Makayla is the youngest child out of four brothers. Makayla grew up in senior living, her mom was an Activities Director of a nursing home in Buffalo. She has always loved being a part of that community and has now served that community herself as an Activities Director in College Station. She continues to want to be a part of this amazing journey and is happy to be a part of this family at Visiting Angels. Makayla resides in College Station with her boyfriend Dillion and their dog Gypsy.
---
Quality Assurance Liaison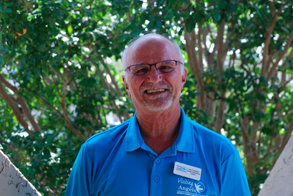 Meet Don, or Quality Assurance Liaison. Don went to school at Arizona State University, as well as Mesa Community college. He has a Social Work MSW degree, a bachelor's in psychology, and an Associates in Science. Followed by his schooling, Don worked at two Treatment Centers for Emotionally Disturbed Youth, a Psychiatric Hospital, Grace Bible Church, Brazos Christian School, Century 21, and Aggieland Pregnancy Outreach. He has a big heart and a true passion for serving others, Don is married and has 5 children, who gave him 16 beautiful grandchildren. Talk about a family man!
---
Schedule Coordinator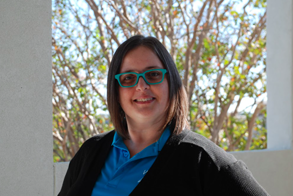 Meet Kara Wiede, our Schedule Coordinator. While growing up in Bryan, TX, she went to high school at Hammond Oliver where she started her medical career in human sciences. She has worked in the medical field for 22 years, from nursing homes to DME for hospice patients. She has been with her husband for 23 years, married
---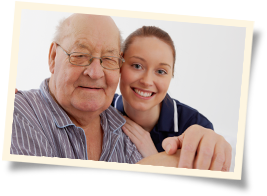 Since 1998, Visiting Angels has been providing elder care services to families across the United States. Our network of elder care agencies is committed to providing families with the best possible in-home care services. Our commitment to you is simple. We'll help your loved one continue to live at home and we'll help you find peace of mind.
At Visiting Angels, we understand you want top quality senior home care services for your loved one. You are searching for a qualified, professional elder care provider who will treat your family member with compassion, respect and dignity. We can help you find the senior home care provider that meets all your needs. Our senior home care providers are professionals with the training and skills you have been searching for. We'll help you find a senior home care provider who can care for all your loved one's health and well-being needs.
When you trust Visiting Angels to provide elder care services for your family, it is with the understanding that your loved one's needs will be met. The expertise of our elder care providers makes it possible for us to provide a wide range of in home care services. Your local Visiting Angels franchised office provides care to meet both temporary and long-term needs. Our elder care professionals are available to provide hourly care, overnight care and 24 hour care.
Visiting Angels' elder care services incorporate what are commonly known as activities of daily living. Our service coordinators are trained to create a personalized care plan for your loved one. Visiting Angels provides families with respite care, friendly companionship, personal care, hygiene assistance, meal planning and preparation, light housekeeping, laundry assistance, medication reminders, and assistance running errands. With your personalized care plan, you can customize our services to meet all your elder care needs.
No matter the type of elder care services we provide, you can count on our commitment to you remaining the same. We will provide top quality care that enables your loved one to maintain their independence and dignity. Our professional, compassionate caregivers will work closely with your loved one so they can continue to live at home and enjoy the lifestyle that makes them content.
Assisted living facilities and nursing homes aren't the only options for elder care services. With Visiting Angels as your elder care services provider, your loved one can continue living at home. Give your loved one the gift of quality care in familiar surroundings. Give them the gift of Visiting Angels.
Please contact the College Station office in Bryan today at 979-209-0027.
Serving Bryan/College Station and the Brazos Valley
Visiting Angels
BRYAN, TX
707 Texas Ave #111A
College Station, TX 77840
Phone: 979-209-0027
Fax: 979-393-3003