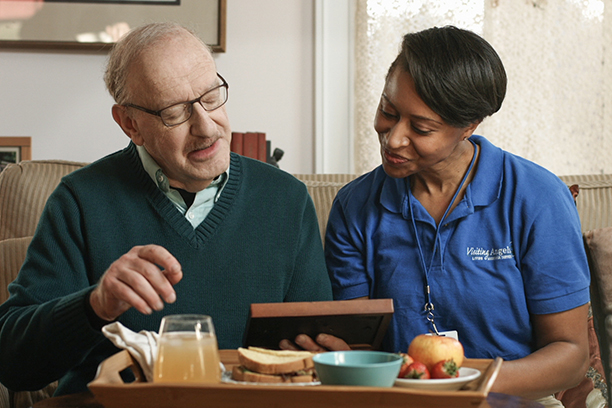 Our Experience
In-Home Assisted Living in College Station
We all want what's best for our loved ones. When it comes to aging family members, you want to be sure the support they receive is of the highest quality possible. At Visiting Angels Brazos Valley, we've spent years perfecting our approach to in-home senior care. With our local experience, focus on comprehensive, compassionate care, and personalized approach, we set a stronger standard for senior care. Through our in-home assisted living care, we're proud to serve families in College Station, Bryan, Huntsville, Caldwell, Brenham, Navasota, Madisonville, and Calvert.
Our Background in College Station
Sometimes, a local perspective can help. Visiting Angels Brazos Valley is locally owned and operated, with deep roots in College Station's at home assisted living support community. It means we have the network to hand-pick and vet exceptional, regionally-based caregivers. We're licensed, bonded, and insured for senior care in College Station, so we have the ability to provide a higher level of care to you and your loved one.
Our Expert Assisted Living Support
A great caregiver is a must. With Visiting Angels Brazos Valley, your loved one can get a caregiver that's specifically matched to them. We'll pick an assisted living specialist who has the skills, know-how, and temperament to provide the best care for your relative. Our compassionate caregivers can accommodate your loved one's emotional, physical, and mental needs, for more comprehensive senior care.
Personalized Assisted Living in College Station
In our experience, a personalized approach to senior care is best. It's the only way to provide highly specific, attentive support for your loved one. We'll work with you to develop a customized care plan for your relative. In it, we'll incorporate the schedule of care they'll require, specific services they'll receive, and any specialized support needed, such as Alzheimer's or dementia care.
We know that your loved one's needs may shift over time. That's why our care plans are highly flexible, so we can easily update them as required. It's how you know your loved one will always get the right care, whenever and wherever they need it.
There's a reason that so many families in Caldwell, Calvert, Madisonville, Navasota, Brenham, Bryan, Huntsville, and College Station rely on assisted living support from Visiting Angels Brazos Valley. Call our office today to get a caregiver you can rely on.
Serving Bryan/College Station and the Brazos Valley
Visiting Angels
BRYAN, TX
707 Texas Ave #111A
College Station, TX 77840
Phone: 979-209-0027
Fax: 979-393-3003