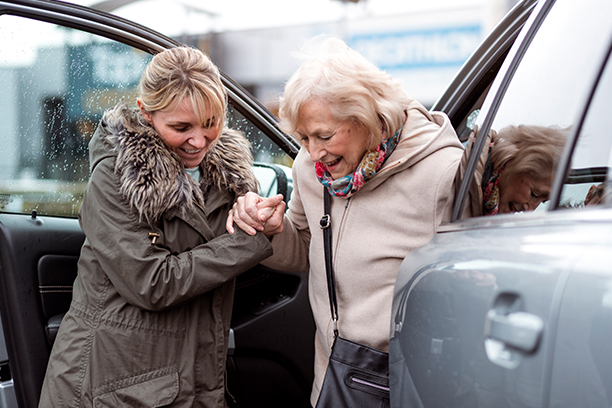 Why We're Bryan-College Station's Trusted Home Care Company
When we opened the doors to Visiting Angels of Bryan, TX, we had only one goal: to provide the Bryan-College Station area with a home care company that local families and seniors could rely on. These days, our home care company is trusted by countless Bryan-College Station families for our specialized services, our compassionate care, and our unyielding commitment to our clients.
Here are five of the top reasons why Bryan-College Station families have made Visiting Angels of Bryan, TX, their home care company of choice:
1. Our Home Care Company's Range of Services
Thanks to our Life Care Navigation™ program, we are able to connect seniors with the exact care services they need. Under Life Care Navigation™, we offer a range of specialized services, including assistance for seniors with memory disorders, non-medical care for seniors with chronic conditions, and help navigating social media and social technologies.
2. Our Personalized Care Plans for Bryan-College Station
Every senior who receives care through Visiting Angels of Bryan, TX receives a personal, customized care plan. Your loved one's care plan will include any specialized services that he or she requires, any medical directives provided by doctors or nurses, and a schedule that matches with your loved one's lifestyle. Our flexible approach to scheduling also makes it possible to create an affordable part-time schedule if you are worried about care costs.
3. Our Warm & Compassionate Approach to Home Care
The most important quality at Visiting Angels of Bryan, TX is compassion. Our company's home care providers treat our clients in the Bryan-College Station area with the same warmth and kindness that we'd offer to our own loved ones. Our compassionate approach allows for a smooth and comfortable caregiver-client relationship, helping ease any hesitation or self-consciousness felt by your loved one.
4. Our Select Your Caregiver® Program
To ensure that seniors in Bryan-College Station feel comfortable with their caregivers, our home care company encourages seniors and their families to choose their caregivers. Under our Select Your Caregiver® program, a selected caregiver meets with your loved one in their very own home. After meeting with the caregiver, you can decide if you are ready to begin care with them.
5. Our Roots in the Bryan-College Station Area
Our home care company is proud of our deep roots in the Bryan-College Station area. We are owned, operated, and staffed by Bryan-College Station residents and we're committed to doing what is best for the elderly and disabled community in the Bryan-College station area. Our services are available in Bryan, College Station, Madisonville Calvert, Brenham, Navasota, Caldwell, and Huntsville.
Contact our home care company today to schedule a care consultation for your loved one in the Bryan-College Station area.
Serving Bryan/College Station and the Brazos Valley
Visiting Angels
BRYAN, TX
707 Texas Ave #111A
College Station, TX 77840
Phone: 979-209-0027
Fax: 979-393-3003