Finding Senior Care for a Loved One in Bryan-College Station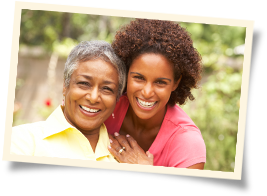 If you've been looking for a senior care provider for an elderly loved one in Bryan-College Station, but haven't been able to decide, it may be that you don't yet have the information you need to feel confident enough to choose. Not being afraid to ask questions can help you to learn everything you need to know to make a decision you can feel good about for your loved one.
Some Questions to Ask Your Prospective Senior Care Provider in Bryan-College Station
Before deciding on a senior care provider for your relative in Bryan-College Station, you'll want to be sure you understand the full scope of the services they have to offer.
Some important things to consider when choosing your care provider in Bryan-College Station include:
Is the agency you're looking at fully bonded, licensed, and insured? Ensuring that the agency you choose has the correct licenses to carry out their care provides invaluable security and peace of mind.
What kind of training do their caregivers receive? A reputable home care agency, such as Visiting Angels® of Bryan, TX, will have caregivers that are trained in the relevant skills and techniques required to provide senior care and may offer specialized training for those caring for seniors in Bryan-College Station with conditions like Alzheimer's or dementia.
What does their client support look like? Life doesn't stop when the clock strikes five, so making sure that you can reach your home care agency when you have questions or need to make changes to your care is essential.
How long has the agency been in business? Experience counts, so choosing an agency like Visiting Angels of Bryan, TX who has been operating for more than ten years means getting ten years of expertise.
The Benefit of Local Senior Care for the Bryan-College Station Area
In addition to being well-informed on the services, policies, and procedures, there is one more point you'll want to be clear on: geography. Choosing a local senior care provider can yield countless benefits for both you and your loved one. A local agency will be familiar with the Bryan-College Station community and invested in its well-being. We help families to get informed by offering free consultations in Bryan-College Station, Brenham, Navasota, Caldwell, Madisonville, and the surrounding communities.
To learn more, call Visiting Angels of Bryan, TX today at (979) 209-0027 and book a free consultation on senior care in Bryan-College Station today.