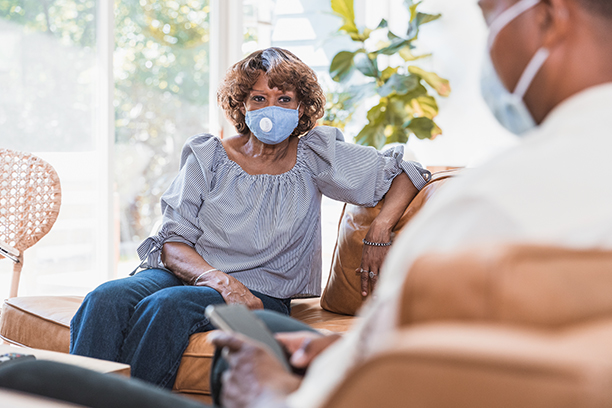 CareGiver
Job Description
POSITION PURPOSE:
The CareGiver performs services for the client as necessary to maintain the personal comfort of the client. The CareGiver reports directly to the: Office Staff – 330-497-5995.
PRINCIPAL ACCOUNTABILITIES:
Understand and adhere to information and precautions contained in individual client's Home Plan of Care.
Assist the client with personal care activities including: bathing, skin care, back rub, hair care, nail care (no cutting – filing and cleaning only), dressing and undressing, feeding, oral hygiene, shaving, grooming and bedtime care.
Assist the client to the bathroom or in use of urinal or bedpan. Keep incontinent clients clean and dry.
Reminds the client to self administer medications.
Assist the client with personal communication skills, as needed.
Prepare appropriate documentation of the client care or service(s) furnished.
Report all client and employee incidents/accidents to supervisor immediately.
Assist the client with exercise, ambulation and transfer activities. Be aware of proper body mechanics.
Ensure maintenance of a clean, safe, comfortable and healthy environment for the client.
Observe safety precautions, including: wiping up wet floors, spills and other falling hazards immediately. Also, report safety hazards, frayed electrical cords, unsecured handrails, malfunctioning smoke and carbon monoxide detectors/alarms, defective equipment or environmental hazards to supervisor on the same day of observation.
Engage in respectful social interaction with client, including friendly conversation and empathic support, as well as, respecting client's privacy and property.
Exhibit positive attitude and behavior and demonstrate respect for employees and clients and maintain absolute confidentiality of all information pertaining to clients, clients' families and employees.
Respond and attend to client's requests promptly.
Communicate effectively with all members of the team.
Maintain proper hand washing techniques.
Participate in required in-service training programs to meet regulatory requirements.
Understand the importance of seeking assistance, as needed, from your supervisor and/or others; demonstrate capability and dependability in following instructions.
Understand that regular, consistent attendance is necessary to serve clients.
Accept and fulfill assignments with the Agency; exercise judgment in accepting assignments.
Perform related duties and responsibilities as deemed appropriate by the management team.
SPECIFIC JOB KNOWLEDGE, SKILLS AND PERSONAL ABILITIES REQUIRED:
Must be eighteen (18) years of age.
Demonstrate sympathetic attitude toward caring for others.
Previous experience of 1 year in private duty or nursing home/assisted living with verifiable references.
Ability to listen and communicate clearly, fluently and diplomatically orally and in writing.
Ability to remain flexible, resilient, calm and maintain a sense of humor; and present a well-groomed professional image.
Ability to generate goodwill for the organization and its management among staff, clients, and referral sources. Demonstrate a strong commitment to client service excellence.
Possess and maintain good physical and mental health, including current TB testing.
U.S. Citizen or evidence of valid Alien Work Permit.
PHYSICAL/ENVIRONMENTAL DEMANDS:
Sitting, standing, bending, reaching, stretching, stooping, walking, climbing stairs and moving intermittently during working hours.
Must be able to lift at least 50 lbs.
Must be able to see and hear or use prosthetics that will enable these senses to function adequately to ensure that the requirements of this position can be fully met
Must be able to properly operate office equipment.
Must be able to maintain verbal and written communication with co-workers, leadership team, supervisors, clients, family members, vendors and all business associates within or outside the agency.
See ADA Requirements
Applicant/Employee Acknowledgement:
I have read the Job Description of the CareGiver and understand the Principal Accountabilities and Requirements. I hereby acknowledge the expectations of the position (if offered the position) and will perform the Principal Accountabilities and requirements to the best of my ability.
Click HERE to Apply.
Serving Canton, Massillon and other Areas in Stark County, Ohio
Visiting Angels Canton, Ohio
4905 Hills & Dales Rd NW
Canton, OH 44708
Phone: 330-497-5995