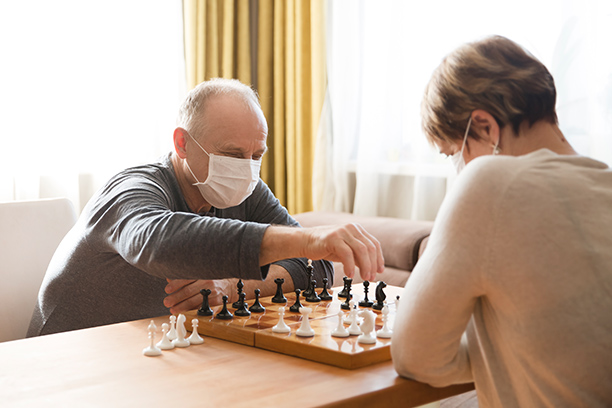 Reducing Hospital Readmissions for Seniors in Carlisle, PA and Surrounding Areas with the Ready – Set – Go Home Program
Ready – Set – Go Home is a transitional care program from Visiting Angels designed to help aging adults in Carlisle, Gettysburg, Chambersburg and surrounding areas in PA make a safe, successful and comfortable recovery after returning home from a hospital with the help of our qualified caregivers
Seniors are at greater risk of returning to the hospital within the first 30 days of discharge than any other age group. It is estimated that around 20 percent of all hospitalized elderly beneficiaries of Medicare return to the hospital within four weeks after being sent home.
That is why at Visiting Angels Carlisle, we are committed to reducing hospital readmissions through our Ready – Set – Go Home program. Our home care providers can provide essential care and assistance and look after Mom or Dad at home until they restore their health and slowly get back to their usual routine.
Our Signature Three-Prong Approach to Reducing Hospital Readmissions for Seniors in Carlisle and Surrounding Communities
The majority of re-hospitalizations would be entirely preventable if senior patients were capable of fully adhering to the discharge instructions provided by their doctor. However, after a long stay at the hospital, aging adults may struggle with performing even the most basic tasks at home. Luckily, with a strong support system, whether in the form of help coming from family members or a professional caregiver, older adults have a much better chance of fully regaining their health.
To help reduce the risk of a second admission, our Ready – Set – Go Home program utilizes a three-prong approach. Here is how it works:
At the hospital: We start setting up the care plan while your loved one is still in the hospital. A professional caregiver can provide guidance and assist your family during the discharge process to ensure the transition home goes as smoothly as possible.
At your loved one's home: Once your parent is back home, our trained professionals will meticulously and systematically promote recuperation and make sure their doctor's orders are followed down to the smallest detail by providing personalized, one-on-one in-home care.
At our local office: Last but certainly not least, we also provide behind-the-scenes support to our expert caregivers and your family in the first few weeks after your parent's discharge. Our office staff schedules and coordinates medication, equipment and food deliveries, offers medication and appointment reminders and more.
Get in touch with our Carlisle office or our drop sites in Gettysburg and Chambersburg today to learn more about Ready – Set – Go Home and how Visiting Angels Carlisle can help your parent restore their health as quickly and as safely as possible. We look forward to working with you!
Serving Carlisle, Gettysburg, Chambersburg and Surrounding Areas in Cumberland, Franklin and Adams Counties in PA
Visiting Angels Carlisle, PA
325 S Hanover St #2A
Carlisle, PA 17013
Phone: 717-356-9871