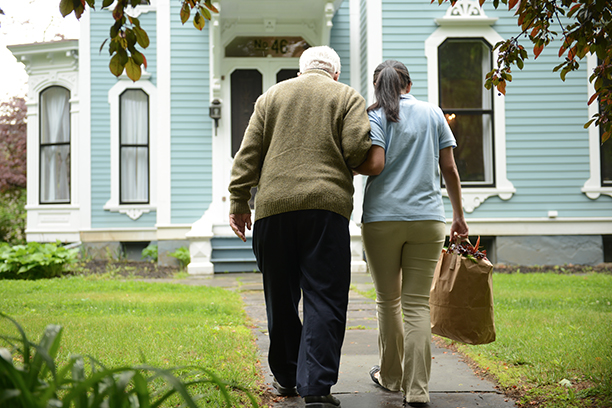 Palliative Care in Chapel Hill, NC and the Surrounding Area
Palliative care caters to seniors regardless of their life expectancy, while hospice care focuses on clients who are nearing the end of their lives. Our care is provided at home and caters to each realm of a senior's care needs and helps relieve pain for those dealing with chronic health concerns.
How Palliative Care Helps Families in Durham, Chapel Hill, and Nearby Cities
Our main focuses of our palliative services are to restore hope and minimize pain. We strive to accomplish those goals by catering to four different sectors of care: physical, emotional, social, and spiritual.
To provide physical comfort, we respond quickly to common physical signs amongst the elderly. We also provide personal care services to ease the frustrations of day-to-day life.

To provide emotional comfort, we support seniors who may be dealing with issues such as depression, anxiety, and isolation. Also, we always take on a compassionate approach to senior care.

Our caregivers encourage clients to connect with friends and family to provide social comfort. Our agency also incorporates companionship and conversation into its services.

To provide spiritual comfort, our Visiting Angels help their clients find comfort and peace despite any circumstance. They also always treat their clients with dignity and respect.
How to Get Started
Getting started with our palliative care services is as easy as picking up the phone and calling 919-968-3724. We would be more than happy to answer any questions that you may have about our program. We can schedule a free, in-home consultation with one of our home care professionals to learn more. We give you the opportunity to Select Your Caregiver, customized in-home care plans, and an emphasis on active, engaging living.
Serving Orange, Durham, Chatham and Alamance Counties
Visiting Angels
CHAPEL HILL, NC
104 Jones Ferry Rd #A
Carrboro, NC 27510
Phone: 919-968-3724