Socially Distant Care for Our Seniors During COVID-19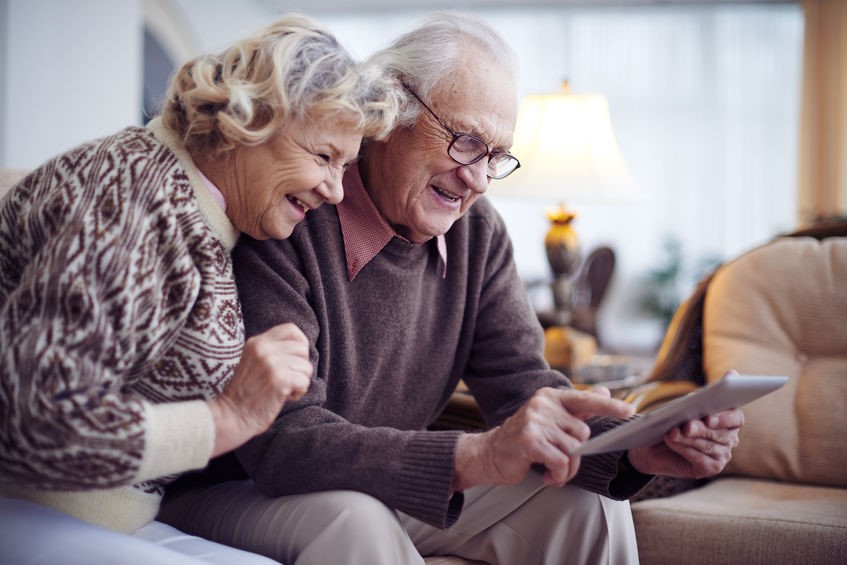 As our nation faces this global pandemic, it is an exceedingly difficult time for families caring for senior loved ones. Seniors are especially vulnerable to COVID-19. If your loved one ventures out and encounters the general population, it may compromise their health. Home is the safest place to be.
But as a caregiver to aging loved ones, there is a need and desire to help. Families need to strike a balance between abiding by social distancing recommendations and providing the care and companionship senior family members need. Here are some creative ideas for how to care for your loved ones from a distance.
A Drive-By Party for Your Seniors
You may have seen drive-by birthday parties, graduations or baby showers on the news and social media. This trend is a fun way to celebrate people in your life while practicing social distancing. It's a great way to cheer up seniors who may feel lonely because they are unable to leave their home. Planning a drive-by party is easy! Gather family members and friends at a designated location at a specific time while remaining at a safe physical distance from each other. Encourage participants to decorate their cars and make signs with messages of encouragement. Stock up on noisemakers so your loved ones and the entire neighborhood can hear you coming. Drop the signal and let the parade begin. This simple party could be the celebration home-bound seniors need to get through their day, and it is safe and fun for everyone involved.
Video Chat
Video calling platforms help seniors create a stronger sense of connection and assist with maintaining existing relationships. It also provides peace of mind to children checking in on their parents from a distance. Many seniors may struggle with the fast-paced and ever-changing technology on the market. Enlist the help of the family "technical support" expert to work their magic and get all connections and devices working properly. Once all systems are up and running, coach your seniors in the use of a smart phone, tablet, or desktop computer with a camera. There are many systems on the market that are user-friendly for seniors. Now let the fun and a little bit of mayhem with the grandchildren begin! Visiting Angels understands the importance of connecting via electronic means. That's why we offer our Social Care Program, an additional support for seniors learning to use electronics in their home as a means of socialization.
Book and Movies
Camera-shy seniors may opt for other activities to share with loved ones, such as reading the same book or watching the same movie. These activities can be completed independently from a safe distance but provide an opportunity to discuss a shared subject. For seniors with visual difficulties, audio books are available as an option. This is the perfect opportunity to watch a movie or read a book from our loved one's generation and experience some of the classics from years past.
Although scientists and healthcare workers are feverishly working to solve this pandemic, social distancing and keeping our seniors safe from the virus is here for the foreseeable future. Fortunately, there are many creative ways for families and friends to safely connect with senior loved ones. In addition, Visiting Angels can provide in-home caregiving to your loved one to further support socialization and overall well-being. Please call 501-329-2100 or contact us for more information.