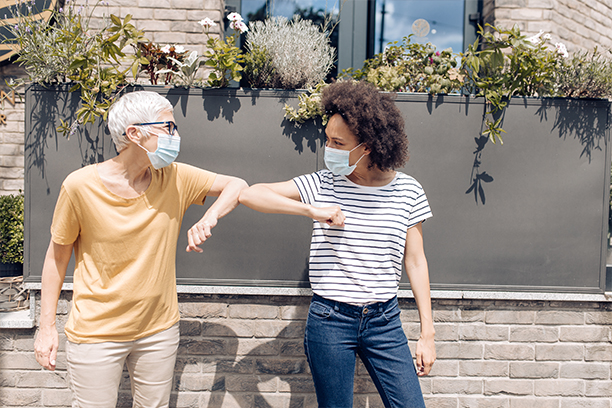 How Senior Care Services Reducing Hospital Readmissions in Conway, AR
Visiting Angels senior care services your senior transition home after a hospital stay in Conway, AR
Visiting Angels of Conway is proud to offer our "Ready, Set, Go Home"; this is our transitional care program that our caregivers created to assist seniors in having a successful return home after being hospitalized. Visiting Angels offer senior care services, like this program, because they can help minimize the risk of being hospitalized again.
It has been shown that about 20% of medicare seniors are hospitalized again within 30 days of their initial discharge. Being hospitalized can be stressful for older adults and their families. Most seniors lose functionality after being hospitalized, leaving them impaired regarding their independence and life quality. The most mundane and simple tasks typically become overwhelming and exhausting.
Visiting Angels of Conway has shown time and time again our commitment to reducing senior's chances of hospital readmissions with the use of our senior care services, such as our Ready, Set, Go Home program.
Our Discharge Guide to Prepare for Your Return Home
Our Ready, Set, Go program allows patients time to ask important questions while still in the hospital or rehab; our discharge guide allows for better preparation for returning home. When seniors use our guide, they can record any important information they receive from their medical professional and identify the area they need assistance with and who can provide the best care at home.
The Visiting Angels team visits our clients in the hospital, letting us obtain any information that can help us create a plan to be in place before discharge. With clients, healthcare providers, and loved one's input, we can individualize care to meet clients' unique needs with senior care services.
Once back in their home, seniors can use their Ready, Set, Go Home discharge guide to reference important information and notes from health care providers. Seniors should remember to bring this guide to any follow-up appointments so that they can continue to keep a comprehensive record of directives and remind them of questions to ask health care providers about their senior care services.
Find Out More
If you or a loved one find yourself needing senior care services after being hospitalized, reach out to Visiting Angels of Conway. A care manager is available to provide you with more information about our Ready, Set, Go Home program. You can request a free home care consultation from your local Visiting Angels home care agency today.
Serving Conway, Cabot, Greenbrier, Vilonia, and the Surrounding Areas
Visiting Angels
CONWAY, AR
240 Skyline Dr #301
Conway, AR 72032
Phone: 501-381-1630