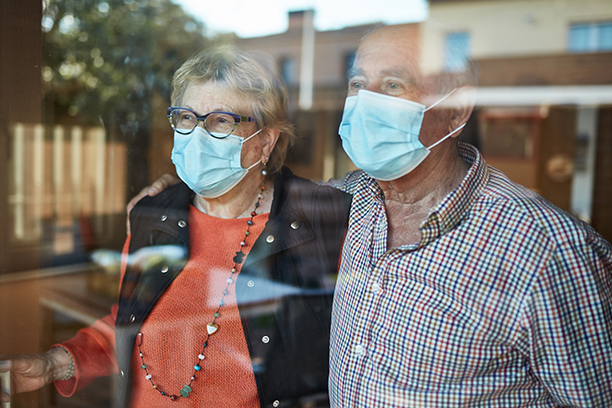 Senior Caregivers Provide Fall Prevention Methods for Seniors in Conway, AR and the Surrounding Areas
Senior Caregivers from Visiting Angels Offer Extensive Fall Prevention Methods for Seniors Living in Conway, AR and the Nearby Cities
As your senior loved ones get older, they are more at risk of falling and sustaining injuries from a fall. Aging seniors must have safety measures in place and learn how to avoid dangerous falls. Falls are the most common reason why seniors lose their independence. At Visiting Angels of Conway, our senior caregivers can provide fall prevention support for seniors who want to age in place.
How Fall Prevention Can Help
Visiting Angels of Conway is committed to helping seniors make the most of their golden years in the comfort of their own homes. Seniors are far more likely to experience a severe fall than other adults, and every year one in three seniors suffers a painful fall. This statistic is because risk factors that lead to falls are more common in seniors. These risk factors can include:
Taking multiple medications

Health complications

Cognitive disorders

Painful or stiff joints

Loss of hearing

Reduced eyesight

Mobility problems

Poor coordination

Lowered strength



Many seniors take a longer time to recover from injuries caused by falls. Some falls can even be life-altering, and in the worst-case scenario, they can be life-threatening. When seniors fall and fracture their hip, it can take up to 12 months to heal and require transitional care. Countless seniors never fully recover from hip fractures and, as a result, lose their independence.
Luckily, most falls are preventable with the help of senior caregivers and fall prevention programs.
Preventing Senior Falls
When seniors fall, 75% of the time, they happen in the home or nearby. By identifying the risk factors that exist in your loved one's home, you can take steps to reduce the likelihood of a dangerous fall. Look to our Safe and Steady Fall Prevention Resource Guide for more information on reducing fall risk factors in your loved one's home.
Where We Come In
At Visiting Angels of Conway, we offer fall prevention as part of our home care services. Our senior caregivers can help your loved one avoid falls in ways that complement our other services. If you are worried about your loved one falling in their home, give our agency a call at 501-381-1630 to learn more or click the button below to get started.
Serving Conway, Cabot, Greenbrier, Vilonia, and the Surrounding Areas
Visiting Angels
CONWAY, AR
240 Skyline Dr #301
Conway, AR 72032
Phone: 501-381-1630