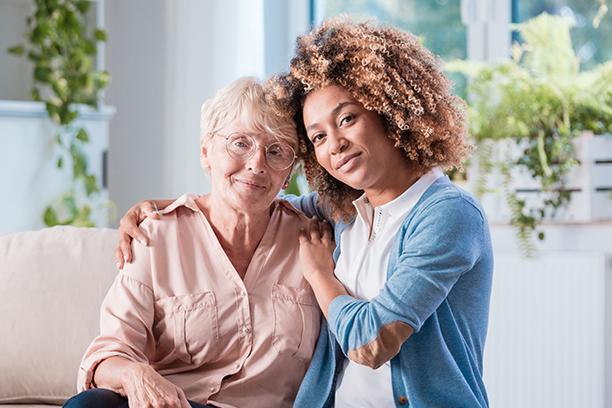 24-Hour Home Care for Seniors in Conway, AR, and Nearby Areas
Many seniors may eventually need some kind of care at home as they age. Mobility problems and memory lapses may make it harder for the elderly to go about their everyday lives and do tasks like shopping, bathing, and cooking. Some older adults with major age-related issues may need constant care. In addition, older adults who have chronic diseases or who have just been injured may also need care 24 hours a day, seven days a week.
If your senior loved one has reached the stage where they need round-the-clock care, Visiting Angels of Conway is ready to help. We provide 24-hour home care services to the elderly in Conway, Cabot, Greenbrier, Vilonia, and nearby areas in Arkansas. With the support of our experienced and kind caregivers, we can provide round-the-clock assistance for your loved one, allowing them to remain in the comfort of their own home.
Call Visiting Angels at 501-381-1630 to learn how 24-hour care can help your loved one age in place!
The Benefits of 24-Hour Home Care for Seniors in the Conway Area
Here are some circumstances where seniors in and around Conway can benefit from receiving professional 24-hour care:
Seniors with Cognitive Issues
If your loved one is having difficulties remembering things like taking their prescription or what they need to pick up at the grocery store because of dementia or another condition that impacts memory and cognition, our caregivers can assist. To make sure your loved one doesn't go missing throughout the night, we also provide 24-hour monitoring.
Seniors Recovering from Surgery or an Injury
Visiting Angels of Conway's 24-hour home care options can help seniors who have recently been released from the hospital to recuperate more quickly and with fewer issues in the comfort of their own homes. If your loved one needs assistance while recovering at home after an injury or surgery, we have caregivers available who can provide meals, assist them in using the restroom, and transport them to physical therapy sessions.
Seniors Managing Chronic Illnesses
The professional caregivers at Visiting Angels of Conway can assist your elderly loved one with securely getting out of bed in the morning and moving about the house if they have a disabling illness that limits their movement, such as Parkinson's disease or multiple sclerosis. We can help your family member with things like showering, brushing their teeth, and getting dressed, and we can also help around the home by doing things like picking up trash and cleaning the floor. Having access to 24-hour home care services may make it easier for elderly people to deal with the challenges of living with a chronic disease and improve the number of "good days" they have.
Why Choose Visiting Angels of Conway for Your 24-Hour Care Needs
Families in need of 24-hour home care in the Conway area often feel uneasy about leaving their loved ones in the hands of an unknown provider. You may have faith that Visiting Angels' caregivers will provide your loved one with the comprehensive care they need while also treating them with the dignity they deserve. To make sure the seniors in our care are in the greatest hands, we are selective about who we hire. We look for candidates that are committed to their job and have the potential to make a difference in their community while filling caregiving positions.
With Visiting Angels of Conway, your loved one may get help with everyday activities and companionship anytime it is required, since the service is available around the clock. Our primary goal is to help our clients continue living independently, thus we tailor our care plans to their routines.
Visiting Angels provides personalized 24-hour home care for seniors in Conway and surrounding communities, unlike other local companies. Our care coordinators will meet with you and your loved one in your home to discuss the support services necessary for them to remain independently and enjoy their home environment.
Visiting Angels of Conway provides round-the-clock care, so you know your loved one is always protected and attended to.
Contact our Conway, AR, office to learn how our 24-hour home care services can help your loved one!


Serving Conway, Cabot, Greenbrier, Vilonia, and the Surrounding Areas
Visiting Angels
CONWAY, AR
240 Skyline Dr #301
Conway, AR 72032
Phone: 501-329-2100