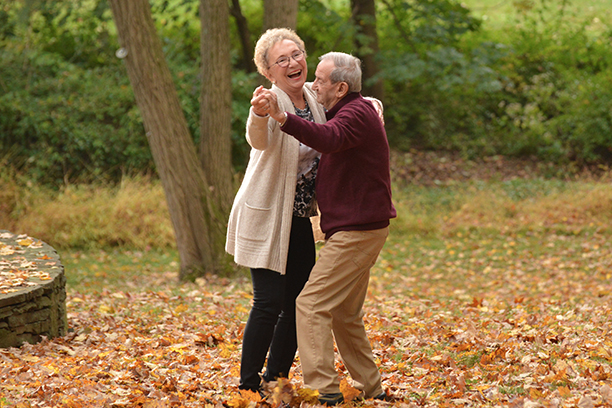 In-Home Care Services for Seniors with Chronic Illnesses in and Around Conway, AR
It might be extremely challenging for the elderly to manage a chronic ailment on their own. As a family caregiver, you've undoubtedly been assisting your loved one with everyday tasks that have become difficult because of their health. When their symptoms get more severe, however, they may need more intensive, hands-on care in order to age in place at home. In these situations, many families rely on professional organizations that are trained to take care of seniors.
Visiting Angels of Conway helps seniors in Conway, Cabot, Greenbrier, Vilonia and other nearby cities in Arkansas who are getting older and have long-term health problems. We provide personalized in-home care services for seniors to assist them with household activities and personal care. We provide assistance with mobility, personal hygiene, toileting, housekeeping and so much more.
What Are Chronic Illnesses?
A chronic health condition is one that lasts for at least a year, requires ongoing medical care and significantly limits daily living. Some of the most common chronic problems experienced by the elderly are: arthritis, asthma, respiratory illnesses, diabetes, and cardiovascular disease. In the eyes of the medical community, seniors with Alzheimer's disease and some types of cancer are also dealing with a chronic condition.
Benefits of In-Home Care Services for Seniors with Chronic Conditions
Many elderly people need assistance in managing a chronic disease; this assistance is often not given at medical appointments but rather in the senior's own home. Professional in-home care services for seniors from Visiting Angels of Conway can provide the crucial day-to-day assistance that may make all the difference in a senior's capacity to manage chronic conditions.
Here are some ways we help seniors living with chronic illnesses:
Personalized, One-on-One Support
At Visiting Angels of Conway, our caregivers provide one-on-one in-home care services for seniors that are tailored to each client's specific needs, schedule and preferences. That way, you can have confidence that your loved one is receiving the best possible care at all times, allowing them to go on with their regular activities without disrupting their regular routine.
We take a more personalized approach than most other agencies in the community when caring for seniors with chronic illnesses in their own homes. As a result, you can be certain that the care plan we develop for your loved one will be adaptable enough to meet his or her individual requirements and routines. We have caregivers on call 24/7, including holidays. You can rely on us to provide round-the-clock in-home care services for seniors who need it.
Our care plans typically include:
Meal planning and preparation, including feeding assistance
Light housekeeping
Medication reminders
Personal hygiene care
Toileting and incontinence care
Mobility assistance
Transportation to medical appointments
Help with running errands
And more
Greater Autonomy
Your loved one will feel more in charge of their own health thanks to in-home care services for seniors from Visiting Angels of Conway. In order to help your loved one maintain their independence, we will collaborate with you to establish a schedule for our caregivers' visits. This way, your loved one may get the care and assistance they need to manage chronic health issues while remaining in the comfort of home.
Increase the Number of "Good Days"
At Visiting Angels of Conway, we provide a wide variety of in-home care services for seniors who are living with chronic illnesses, allowing them to get high-quality support and assistance in the convenience of their own homes and better cope with the challenges of living with a chronic condition. Our goal is to help seniors manage their symptoms and increase the amount of "good days" they have.
Our caregivers make it easier for seniors to cope with chronic health conditions at home, and research shows that maintaining a healthy lifestyle leads to a higher likelihood of experiencing positive health outcomes over time. We put a lot of effort into improving our client's quality of life.
Contact Visiting Angels of Conway to schedule a free in-home consultation today!


Serving Conway, Cabot, Greenbrier, Vilonia, and the Surrounding Areas
Visiting Angels
CONWAY, AR
240 Skyline Dr #301
Conway, AR 72032
Phone: 501-329-2100