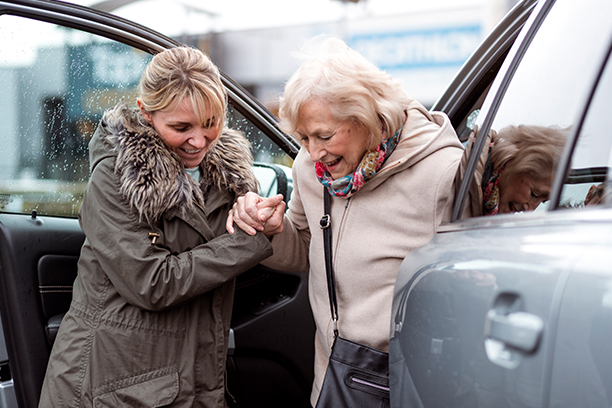 In-Home Senior Care Assistance in Conway, AR, and Nearby Areas
Have you considered whether aging in place for your elderly loved one is a viable option? Your loved one can get all the senior care assistance they need to stay at home in their golden years with in-home care services provided by our caregivers at Visiting Angels of Conway.
Our caregiving staff is dedicated to making aging in place a reality for the elderly in our community. Seniors in Conway, Bigelow, Greenbrier, Cabot, Holland, Houston, Mayflower, Perryville, Vilonia, and the surrounding areas rely on our senior care assistance. If you or a loved one is experiencing trouble sustaining an independent lifestyle, please don't hesitate to contact us for assistance.
Senior Care Assistance So Your Loved One Can Age in Place in Greater Conway, AR.
For older adults, staying at home is essential because it allows them to enjoy life on their own terms. They can enjoy staying in familiar settings filled with pleasant memories while coping with the challenges of aging.
Seniors who move away from home and into a shared living facility must give up the life they've built for themselves, which often results in a loss of independence. Aging in place, on the other hand, allows people to continue their preferred daily routines and rituals, allowing them to live a lifestyle that is ideal for their mental and emotional well-being.
Conditions and diseases associated with aging, such as Alzheimer's disease and arthritis, may appear to make aging in place an impossibility, but this is not the case. Seniors can receive customized senior care assistance directly at home, where they feel most at peace, with the help of a professional caregiver from Visiting Angels of Conway.
How Can Senior Care Assistance from Visiting Angels of Conway Help?
Our care coordinators will collaborate with you and your family to develop a specific care plan for your loved one. Our caregivers are ready to assist with a wide range of everyday chores, from homemaking and housekeeping to physical support with sensitive procedures like washing and grooming.
Your options for in-home senior care assistance can include:
Contact Visiting Angels of Conway to Learn More
Are you eager to learn more about how our home care agency enables older people in the community to age in place? Contact Visiting Angels of Conway now to schedule your complimentary consultation!


Serving Conway, Cabot, Greenbrier, Vilonia, and the Surrounding Areas
Visiting Angels
CONWAY, AR
240 Skyline Dr #301
Conway, AR 72032
Phone: 501-329-2100