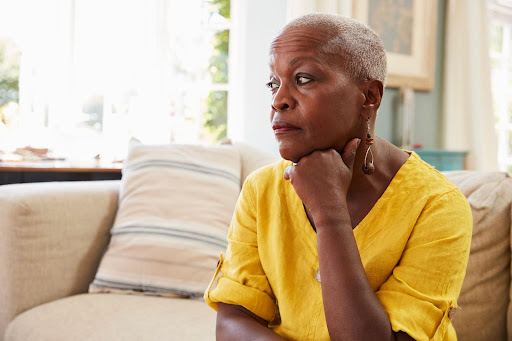 Depression and Anxiety in Seniors
Depression and anxiety are not a normal part of aging, yet many older adults suffer from one or both of these mental health conditions. Unfortunately, seniors are commonly misdiagnosed and undertreated, and the signs and symptoms of depression and anxiety can get mistaken for other health concerns. It's also believed older adults are often uncomfortable talking about mental health conditions with their doctors and may not realize when they're suffering from a disorder. However, learning about these conditions and their treatment options can bring more awareness to older adults and hopefully relieve those suffering.
What is depression?
Depression is a complex mental health illness that negatively impacts how a person thinks and feels. Depression is more than feeling sad. People with moderate to severe depression often experience an inability to engage in their daily lives. It can also cause a loss of appetite, trouble sleeping, loss of energy, feelings of worthlessness, and suicidal thoughts. Anyone can suffer from depression, but biochemistry, genetics, personality, and environment can all factor into a person's risk for developing the condition.
What is anxiety?
Everyone experiences anxiety. It's the body's natural response to stress and alerts people to danger. However, some people experience high levels of anxiety that can negatively impact their daily lives. Severe anxiety is often a sign of an anxiety disorder, the most common mental health disorder affecting more than 30 percent of people at some point in their lives. Like depression, there are various contributing factors to anxiety disorders like genetics and environment.
Treating depression and anxiety
Anxiety and depression have treatments available to ease symptoms and help seniors return to regular activities. Most people use prescription medications and therapy to treat their anxiety or depression.
Medications
Antidepressants are the most common medication prescribed to people with depression. These medicines work to help control the chemicals that affect mood and stress. It can take anywhere from one to two months before an individual feels the effects of antidepressants.
Seniors with anxiety may also find relief from medications. Different types of antianxiety drugs are prescribed depending on the kind of anxiety one may have. Like antidepressants, it may take a few weeks before people feel the medications working, so it's essential to take them as prescribed and talk to a doctor before stopping.
Therapy
A doctor may recommend various psychotherapies, or talk therapies, depending on the severity and symptoms of a person's depression or anxiety.
Cognitive-behavioral therapy (CBT)- CBT is a common form of talk therapy in which individuals work privately with a trained psychotherapist or therapist to bring awareness to negative thoughts and feelings.
Group therapy- A trained therapist leads group therapy sessions involving a small group of individuals facing similar challenges. Group therapy sessions often help individuals feel less alone in their condition and provide insight and tips from people who understand the difficulty of living with an illness like depression or anxiety.
Family therapy- Family therapy is a type of group therapy that involves various members of one's family. Family therapy often aims to help mediate any tension or misunderstanding between families. It's also an excellent way for families and seniors to share their feelings and concerns. Family therapy is not restricted to blood relatives, as some people like to include close friends.
Check out the Alabama Department of Mental Health website for more information on Cullman County treatment options.
How Visiting Angels can help
At Visiting Angels, we provide various at-home care services to help seniors live happily, safely, and comfortably at home. Our team of professional caregivers can help ease some of the loneliness and stress triggering depression or anxiety by providing companionship and assisting with daily living activities. Caregivers can also provide transportation to and from doctors' appointments or therapy sessions and help you navigate online resources to find additional help.
Our Cullman office serves seniors in Cullman, Etowah, Walker, Marshall, and Blount counties. To learn more about our services or schedule a complimentary consultation, send us a message or call 256-734-6600.