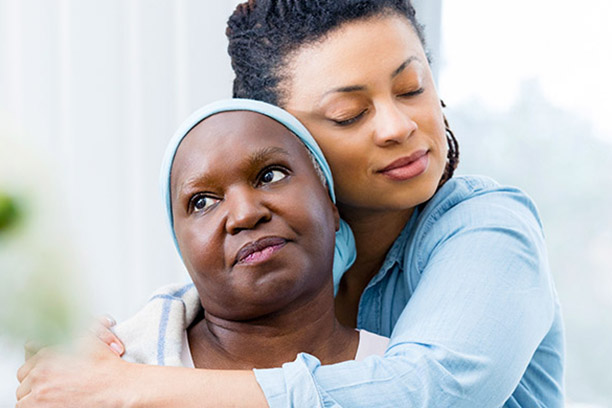 Comfort Care Through End of Life Care for Seniors in Cullman, AL
Visiting Angels supports seniors and families in Cullman, AL with compassionate end of life care as senior loved ones approach the end of their life
Visiting Angels provides comfort and support to seniors and their families throughout the end of life transition. Our comfort care providers offer assistance to your loved one and help and guide your family during this difficult time.
While death is a natural part of life, coming to terms with your loved one's mortality can be overwhelming. We believe that it is important for families to have access to quality in-home care as their loved one reaches the end of their life, making the whole transition a bit easier for the entire family.
Through our comfort care services, our team will go above and beyond to make sure your loved one is as comfortable as possible. Our services do not include hospice care, but if you deem it necessary, we are happy to work with hospice care providers. Our mission is to provide your loved one with the care they need as they reach the final months or weeks of their life and enable you to spend a lot of quality time together.
End of Life Care Services for Cullman Seniors
When you learn that your loved one has a limited life expectancy, you naturally want to help them as much as you can. Seniors diagnosed with terminal illnesses often require some type of comfort care - and this responsibility usually falls on family members. But it is important to know that you are not alone and you do not have to go through the end of life transition alone. Visiting Angels Cullman can help.
We can provide your loved one with the comfort and support they need at this time. The end of life care program is offered through our Life Care Navigation collection of senior care services and our approach to it can be found in our Practical Care Tips for End of Life, giving caregivers all the information they need to help clients and their families during the final stages of life.
We provide a client-centric approach to comfort care, meaning it is our goal to maximize their comfort and well-being. Our end of life care services include providing non-medical assistance, helping with personal care and offering support in order to reduce loneliness, depression and anxiety. We also make sure that family caregivers get the rest they need, so we provide assistance with activities of daily living such as meal preparation, light housekeeping, home shopping, and running errands, to name just a few.
Get Started with Comfort Care from Visiting Angels
Visiting Angels in Cullman, AL can provide your loved one with the right type of end of life care. Give our office a call today to learn more about our services and how we can help your family through this challenging transition. We can also arrange for an in-home consultation where we can meet your family and develop the best care plan for your loved one. We are here for you.
Serving Cullman, Etowah, Walker, Marshall & Blount Counties
Visiting Angels
CULLMAN, AL
207 4th St SE #A
Cullman, AL 35055
Phone: 256-734-6600
Fax: 256-734-6616