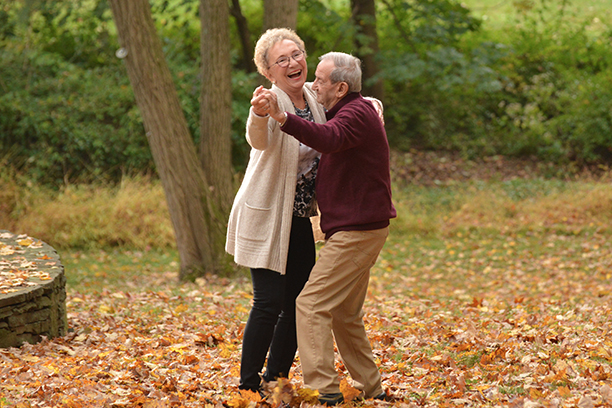 Finding Alzheimer's Services
Many families in Gadsden, Jasper and Cullman have been stunned by a diagnosis of Alzheimer's or dementia. With nearly 5.1 million Americans suffering from these diseases, the need for Alzheimer's services has never been greater. At Visiting Angels Gadsden AL, we understand how difficult it can be to care for a loved one with Alzheimer's or dementia. The caregivers from Visiting Angels Gadsden AL can help your family through this difficult time.
From changes in mood and misplacing things to withdrawal from favorite activities and general confusion, the symptoms of Alzheimers be hard to distinguish from the general effects of aging. If you are concerned a loved one may have more than simple forgetfulness, we encourage you to speak with their health care provider. Identifying and diagnosing Alzheimers and dementia early can help your family to put safeguards in place for the care of your loved one.
Once a diagnosis has been made, it's important to set out a plan for the future. Talk with your loved one's doctor and do research through reliable resources like the Alzheimer's Foundation of American and the Alzheimer's Association to understand what is happening today and to prepare for changes in the future. Soon after diagnosis is the best time to prepare for Alzheimer's care needs. Your loved one may be doing well, but that doesn't mean you shouldn't consider options for Alzheimer's care services. Finding and establishing Alzheimer's care services early on can make it easier on your loved one. Waiting until the illness has progressed often makes it harder for seniors to welcome a caregiver into the home. Changes to routines and unfamiliar faces can be especially stressful for seniors with advanced Alzheimer's or dementia.
At Visiting Angels Gadsden AL, we are proud to offer our clients the opportunity to work with caregivers who are experienced providing Alzheimers care services. Our caregivers can participate in advanced Alzheimers care training courses. Our Alzheimers care training program was created through a partnership with the Alzheimer's Foundation of America. It provides caregivers with intensive instruction regarding the needs of those with memory loss.
The Angel companions from Visiting Angels Gadsden AL can provide a wide range of non-medical Alzheimer's care services. Care often includes help with dressing, bathing, toileting, and medication reminders. Caregivers can also prepare healthy meals, help with housekeeping and the laundry. If your loved one needs reliable transportation to appointments, activities or the store, the caregiver can help with those needs as well. We'll create a personalized Alzheimer's care services plan for your loved one to ensure all their needs are addressed.
Provide your loved one with the care they need to live safely at home. Call our offices in Gadsden or Cullman AL today to learn more about Alzheimer's care services.
Serving Gadsden, AL from:
200 Agricola Drive

Gadsden, AL
35904
Phone:

256-543-1628
Serving Cullman, Etowah, Walker, Marshall & Blount Counties
Visiting Angels
CULLMAN, AL
207 4th St SE #A
Cullman, AL 35055
Phone: 256-734-6600
Fax: 256-734-6616